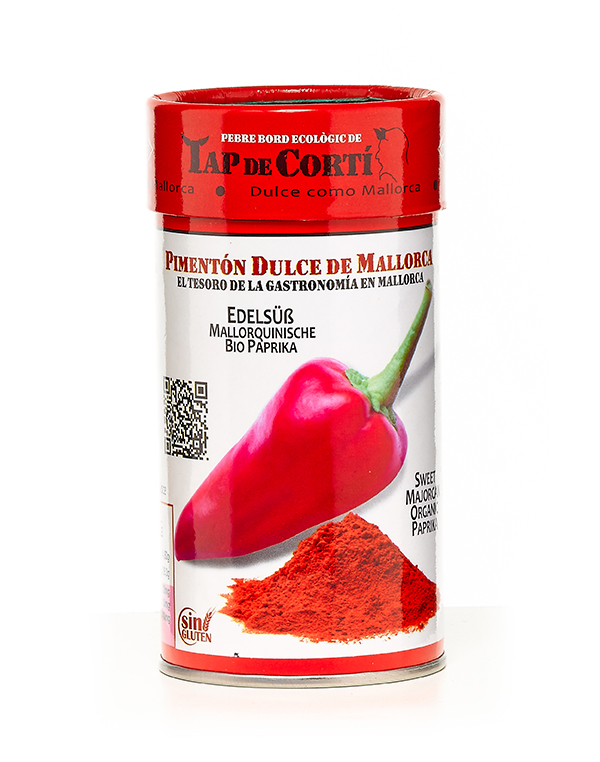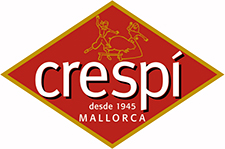 Family business founded in Palma in 1945 by Crespí family. Began his project selling the famous paprika Tap de Cortí, used in the elaboration of the traditional Sobrassada de Mallorca.
Awarded two stars at the Taste Award in Brussels.
Today, in addition to distributing a multitude of spices and quality culinary dressings, it produces a whole line of products with ecological certification. Cover the whole process, planting and collecting on their own farms, drying, milling and packaging in its modern facilities, allow them presenting some exquisite condiments for today's cuisine.
Count on the collaboration and advice of a renowned chef with Michelin star who constantly innovates in new combinations of flavors, highlighting those based on the excellent Majorcan almond.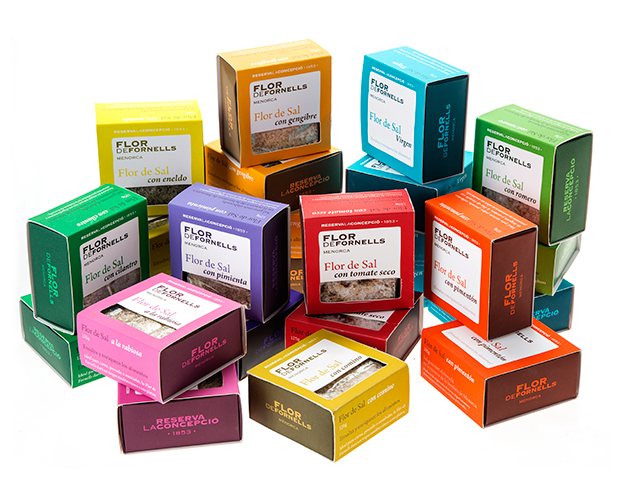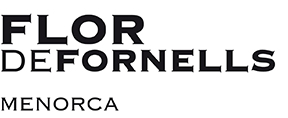 Flower of salt of the Biosphere Reserve of Menorca
Family business founded by Pedro Mayor, exploits the Salines Noves de Fornells in the Menorca Biosphere Reserve, built during English domination, 200 years ago.
It is a craft production, in which the sea water evaporates by the effect of the sun and the wind. The flower of salt is the first layer that is formed on the surface of the water.
Without receiving any treatment, it is a natural and ecological product.
The company produces various mixtures with spices, ideal to combine with many dishes.