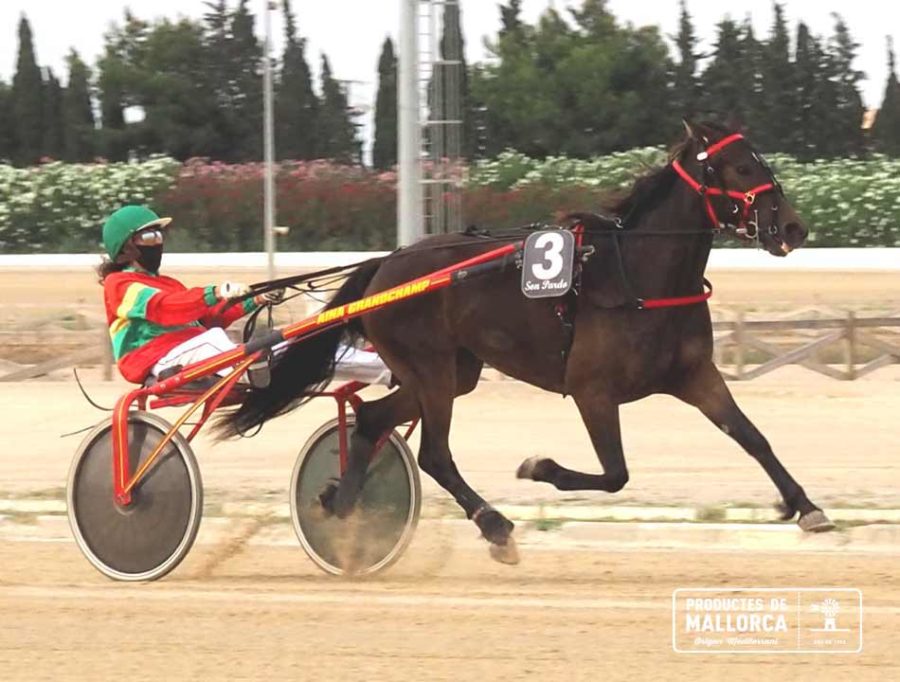 If you like classic cinema, it is more than likely that you have seen the film "Ben-Hur". And what you probably remember most from this great work is the thrilling chariot race between the Roman Messala and the Jew Ben-Hur. Horse racing dates back to time immemorial and is still very much alive today. This is also true in Mallorca, as the island is home to a form of racing that is not as risky and dangerous as the Roman chariot races, but is similar and also very exciting. This is the trotter race.
What is a trotter?
This word comes from the verb trotar (to trot) and refers to a horse that does not have to gallop in order to go fast, but trot. And therein lies the difficulty, because the horse instinctively wants to gallop.
Origin
It seems that trotting races emerged in the 19th century and simultaneously in France and the United States. Nowadays it is practised in several European countries, in some American countries and also in Australia and New Zealand.
Trotter, types of horse
Although in the dog world the differences between breeds are much more obvious, horses can also have totally different characteristics and uses. So to be a good trotter not only requires special training, but there are certain breeds that are much more suitable. The most commonly used are the Standardbred of American origin and the French Trotter. In Spain, crosses are also made using one of these two breeds.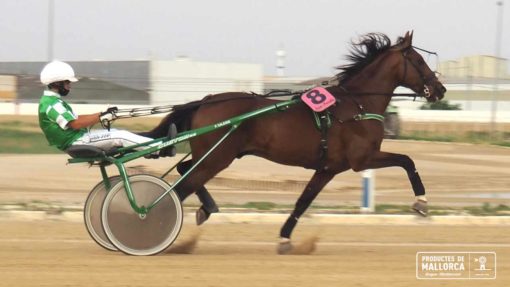 The competitions
This sport consists of a trotter pulling a cart with 2 fine wheels ("the Sulky") on which the rider sits. The tracks are an oval, usually between 600 and 1000 meters long.
There are various types of races, but usually the start is controlled by a carriage with movable barriers behind it, which, after moving slowly forward, at a certain point accelerates and allows the horses to run freely.
There are short distance races (1 mile – 1609 m), medium distance races (between 2000 and 2600 m) and long distance races (between 2600 and 4000 m).
Where can I watch them?
There are very prestigious races at an international level, especially in France and the United States, but also in other European countries.
Here in the Balearic Islands there is a great interest and there are several places where you can enjoy these competitions. In Mallorca, the racecourses of Son Pardo in Palma and Manacor. In Menorca, the Mahón and Ciudadela racecourses. And in Ibiza, the San Rafael racecourse.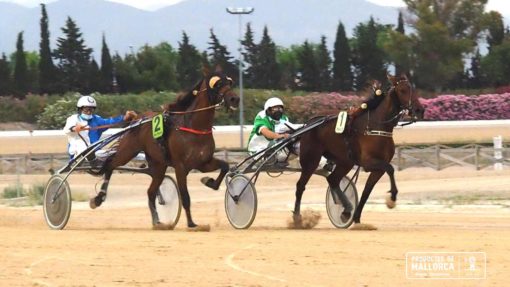 Let's go trotting!
We suggest a different plan for Friday or Saturday: go to one of the racecourses on our islands, sit on one of the terraces and while you watch the horses race, have a nice cold beer or, if you feel like it, you can also have something to eat.
Of course, if you want a bit more excitement, don't forget to go to the betting window and choose your winning horse. This way you will surely experience the races with much more intensity and if you are lucky… you will even win some extra money!!!