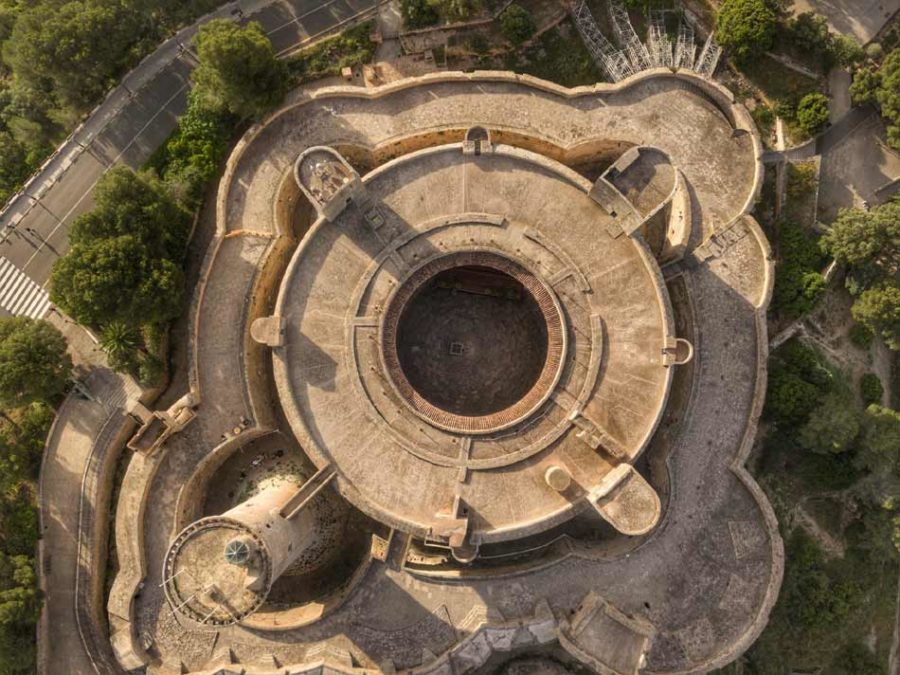 When you arrive in Palma de Mallorca, there are 2 important constructions that will surely catch your attention: The Cathedral, which is somehow the centre of the promenade, and the Bellver Castle, which dominates the city and its best views.
And hence the name Bellver, which means something like "Good Views", as its location on a promontory 112 metres above sea level gives it spectacular panoramic views.
Who ordered it and when
The king who took Mallorca from the Muslims (Jaime I in 1229) was followed by his son, King Jaime II. The latter had problems with the King of Aragon, but when these were resolved Jaime II wanted the Kingdom of Mallorca to have a symbol of power and strength. An impressive castle.
It seems that work began in 1300, and that it took only 12 years to complete. It is estimated that between 100 and 200 workers were employed every day under the guidelines of the architect Pere Salvat. Men and women, Christians and Muslims, slaves and free men, all worked and toiled to carry out the king's project.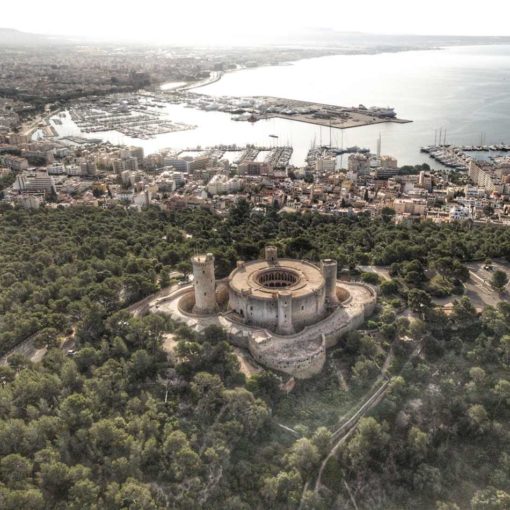 The castle: its structure and style
Medieval castles are usually quadrangular in plan. But Bellver Castle stands out for having a circular floor plan, which makes it very special and almost unique in Europe. It also has three semicircular towers, each facing a cardinal point. The 4th tower, facing north, is larger and somewhat separate. It is the Homage Tower.
The central parade ground is also circular, and the whole complex is surrounded by a deep moat and a perimeter wall for better defence.
It seems that when it was built, the interiors were richly decorated with paintings, gold leaf, stucco, polychrome woodwork, colourful walls and floral and geometric designs.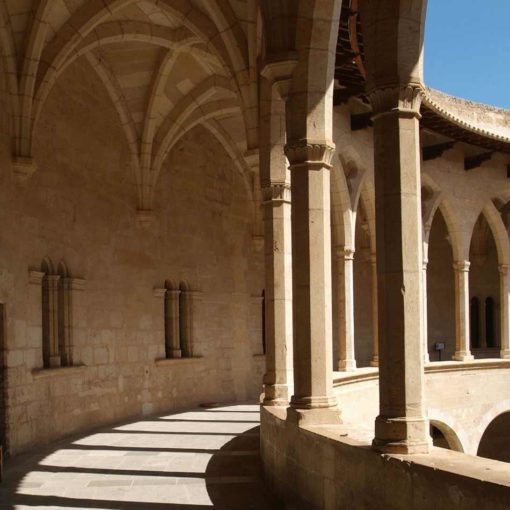 Where did the material for its construction come from?
The vast majority of them, from very close by… for the mountain on which the castle stands was excavated and hollowed out as if by termites. The underground quarries are still there, with passages up to 250 metres long that make the whole thing a mysterious labyrinth full of stories and legends.
Some events in its history
It is logical to think that in more than 700 years of history, the stones of this castle have seen many things happen… here some of them (for years):
1349 – Imprisonment of Queen Violante, her son Jaime and all those who were loyal to King Jaime III.
1395 – King Juan I of Aragon takes refuge in the castle, fleeing the plague in Barcelona.
1521 – The castle is stormed and taken by the "agermanats" (Revolt of the Germanies).
18th to 20th centuries – At different times it was a civilian, military or wartime prison. The famous writer Gaspar Melchor de Jovellanos was imprisoned for 6 years in Bellver. So were many of Napoleon's French soldiers after the battle and defeat of Bailén in 1808. And so did many Republican supporters when civil war broke out in 1936.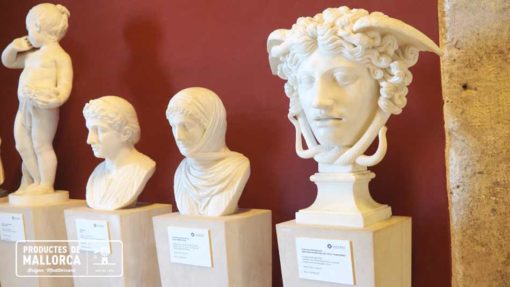 Current use and museum
The History Museum of the city of Palma was installed in 1976 and nowadays, thanks to its excellent infrastructure and location, its use is focused on cultural or leisure activities such as presentations or concerts.
If you come to Mallorca, be sure to visit Bellver and if you are more adventurous, sign up for one of the guided tours of the caves and galleries underneath the castle, it's worth it!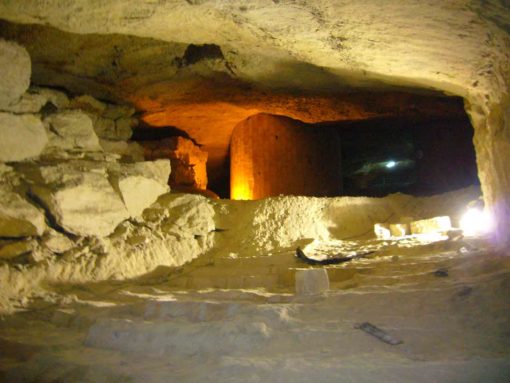 Read our article on the kings of Mallorca, where we talk about Jaime II of Mallorca, who was responsible for the construction of this castle: The kings of Mallorca