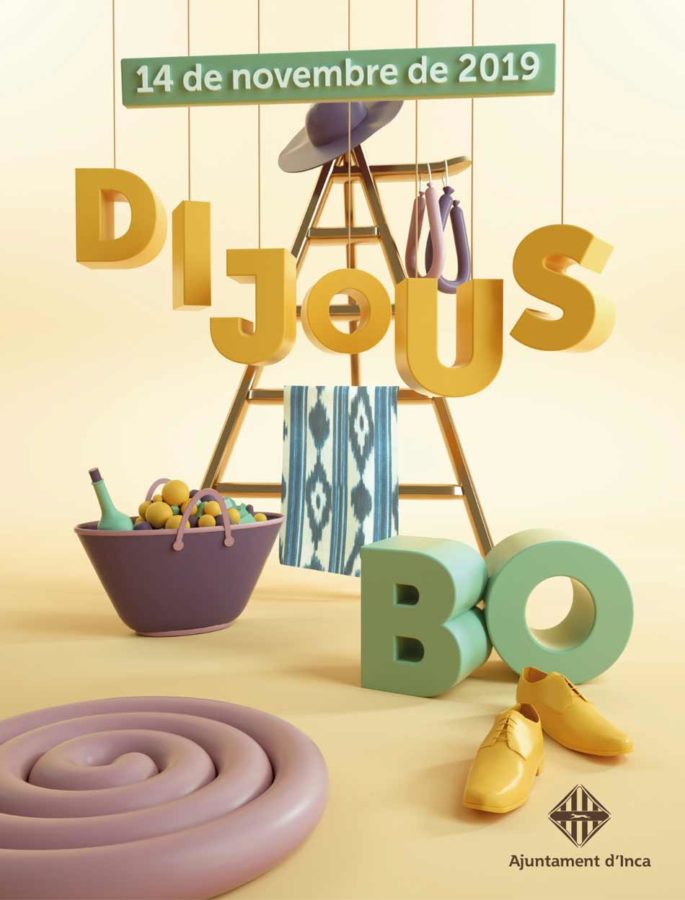 If I mention the word Inca, to you, possibly the relationship in some way with Peru. But in this case it is not like that, because we are going to talk to you about the most important population of the Raiguer region in Mallorca. And of his feast, the Dijous Bo of Inca.
Would you like to see an exhibition of geese shepherd dogs? And participate in a workshop to learn how to make sailor knots? Or maybe watch the Mallorcan black pork contest?
And buy sobrassada, cheese, olives, oil and all kinds of products from Mallorca?
Well, don't miss the Dijous Bo on this November 14th!
A bit of History
There are no precise data, but it seems that the Dijous Bo dates from the 14th century, and together with that of Sineu, they are the two oldest and most important fairs on the island.
Inca fairs begin on the Sunday following the festivity of Sant LLuc, on 18 October, and are currently held over several days. They are 3 consecutive fairs on Sunday, a 4th Sunday holiday (Santa Maria la Mayor) but without fair, and finally the following Thursday, the most important of all, the "Dijous Bo".
In English this is translated as "good Thursday" and as it is calculated based on Sundays, it does not have a date that is repeated every year exactly. This year 2019 will be 14 November and 2020 will be 12 November.
Inca Fairs
1st Fair, "Fira de la Terra" dedicated to agriculture, plants, flowers and handicrafts.
2nd Fair, "Fira del Oci i l'Esport" dedicated to sports and especially to the motor.
3rd Fair, "Fira del Art" dedicated to art, crafts and sustainability
4th Fair, Dijous Bo, November 12, 2019
The fair of fairs in Mallorca, visited by thousands of people and where you can find everything:
Livestock exhibition of cows, goats, sheep, pigs, donkeys…
Shepherd dog exhibition, horse taming.
Exhibition and sale of plants, flowers, birds and handicrafts.
Peasant market, sobrassada, bread, cheese, wine, ensaimadas, sweets and cakes…
Exhibit of typical wooden boat builders, sale of boats and articles for the sea.
Exhibition and sale of cars, motorcycles, trucks and agricultural machinery.
And everything livened up with Mallorcan folklore, music, typical and giant dances, in a very festive atmosphere.
Are you going to miss it?