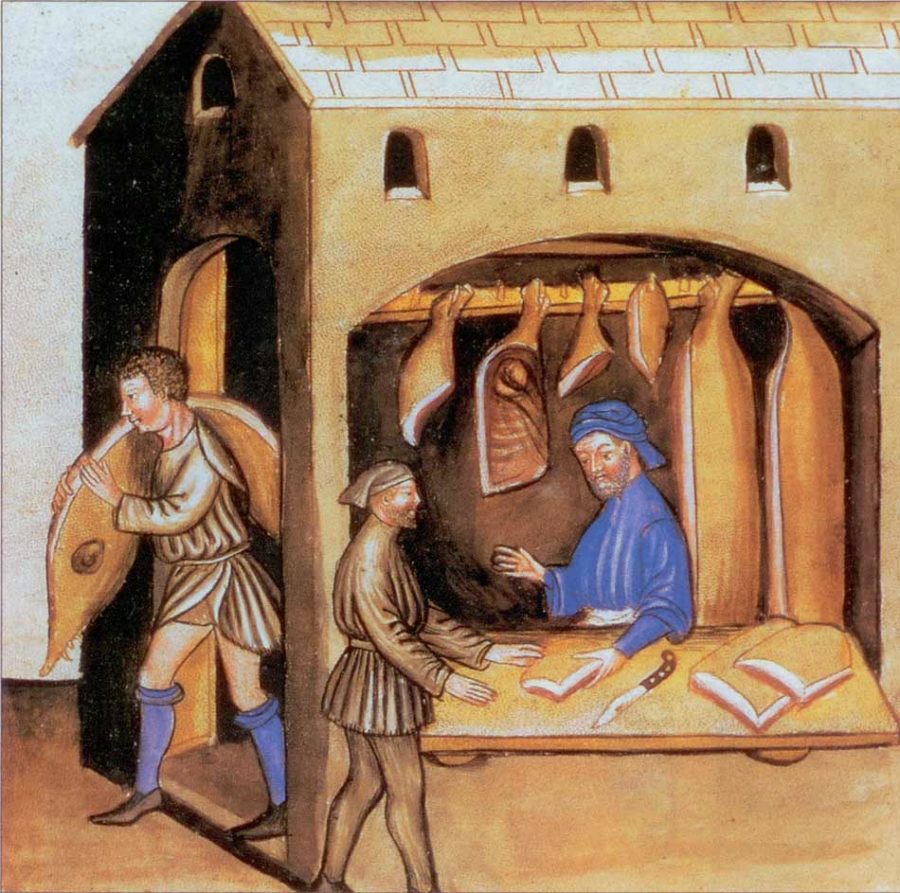 Nowadays sobrasada is something very close to us, especially to the Mallorcans who in many cases have made it at home. But few know what is the origin of sobrasada, which goes back to very remote times.
In the past, in every house a pig was fattened, slaughtered and had to be the meat reserve for the family for several months. At that time there were no refrigerators or freezers, and the meat had to be preserved in some way. The techniques of salting and drying the meat were the most common.
All over Europe, the production of sausages arose, which were an excellent way of keeping the meat obtained from pork in good condition. Normally all these sausages need a cold and dry environment to cure and preserve properly, but in Mallorca, the high humidity made this very difficult. However, sobrasada, with its special curing process, turned out to be the best way to make a sausage for our peculiar climate.
First known written reference
In the 15th century Sicily belonged to the Crown of Aragon, and trade between these territories was constant. The first written reference to sobrasada appears in a letter written in 1403 by King Martin I of Aragon, to his son the king of Sicily, requesting that he send him viandas, the first written reference known to a sausage with the name sobrasada appears.
There is a sausage in Italy called "soprassata" (word that refers to the pressing of the sausage meat). This sausage was pressurized to remove all the air and thus achieve a better preservation of the meat. This would seem to be the etymological origin of the name, because evidently it does not coincide much more with our sobrasada.
It becomes popular in the Balearic Islands
In the 16th century, sobrasada became extremely popular in the Balearic Islands as a way of preserving meat, thanks to the high level of humidity that facilitates both the curing and preservation of sobrasada.
It acquires its orange-red color.
In the 18th century, thanks to the discoveries made after the colonization of America, paprika was introduced into the Sobrasada formula as a preservative, the sobrasada acquiring its orange-red colour and acquiring a longer shelf life.
Sobrasada, in the rural economy of Mallorca became the pantry that supplied the meat needs of the whole year.
Modern times
In 1993 the Consejo Regulador de la Sobrasada de Mallorca obtains the I.G.P. "Sobrasada de Mallorca".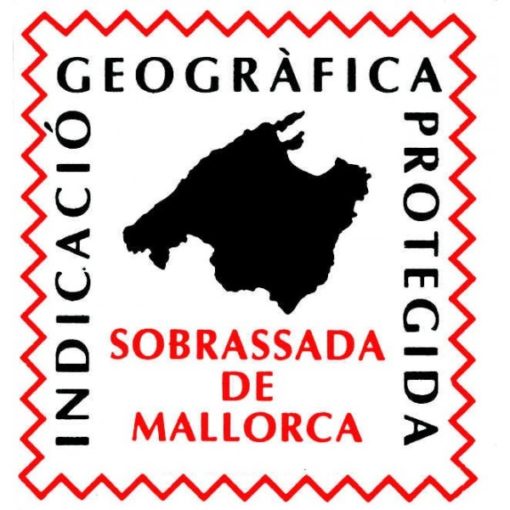 IGP Sobrasada de Mallorca
Today it continues to be the sausage of Mallorca par excellence, where the Regulatory Council of the PGI "Sobrasada de Mallorca" ensures that it continues to be produced with guarantees of optimum quality.
If you want to know how to store sobrassada so that it maintains its optimum qualities, follow the link below: How to store sobrasada