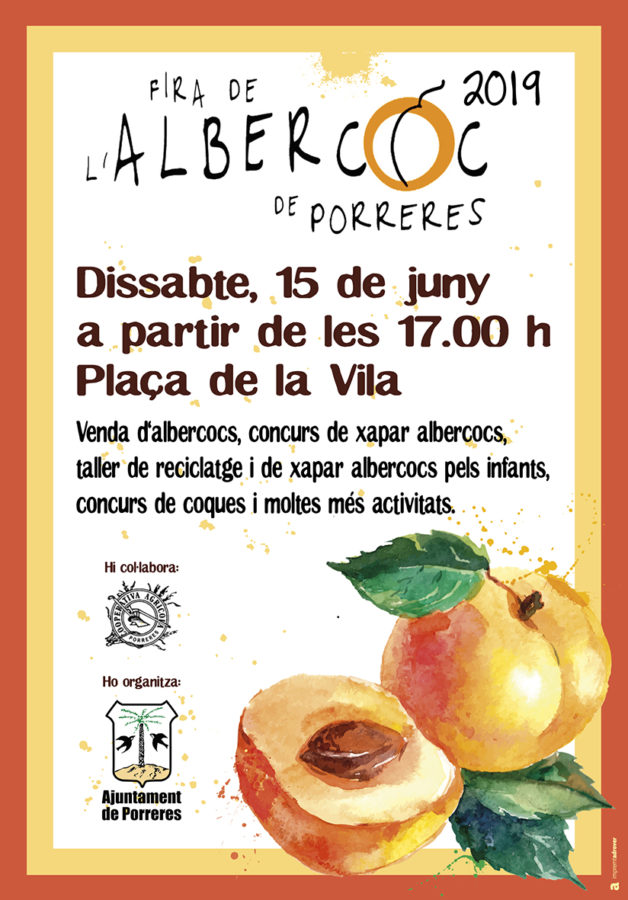 Summer is coming and we all like to enjoy the fresh fruits that this season offers us:
Melons, watermelons, cherries, peaches, plums, apricots …….
The apricot, easy to peel, small but tasty, sometimes with an acidic touch that makes it very refreshing, is one of the Mallorcan's favorite fruits.
The word apricot comes from the Spanish-Arabic "Albarqúq" and this, formerly, from classical Arabic and Greek. It seems that the fruit is native to China, and from there it spread throughout Central Asia, the Middle East, and that finally Greeks and Romans introduced it to Europe.
Mallorca also received this fantastic fruit, which here is called "Albercoc" (or aubercoc) and which today is a star product of our cuisine and especially in Porreres, a town in the center of the island.
Every year in June, the "Fira de L'Albercoc" is celebrated in Porreres, with a multitude of activities and sale of products, all based on apricot: Fresh fruits, dried "canyís", ice cream, liquors, pastries ………
But the most fun are the competitions: The one to make apricot cokes, and the most exciting of all, the "Concurs de xapar albercocs" …… In 30 minutes you have to cut the maximum possible number of apricots …… Do you dare to participate and try to win over the porrerrencs?