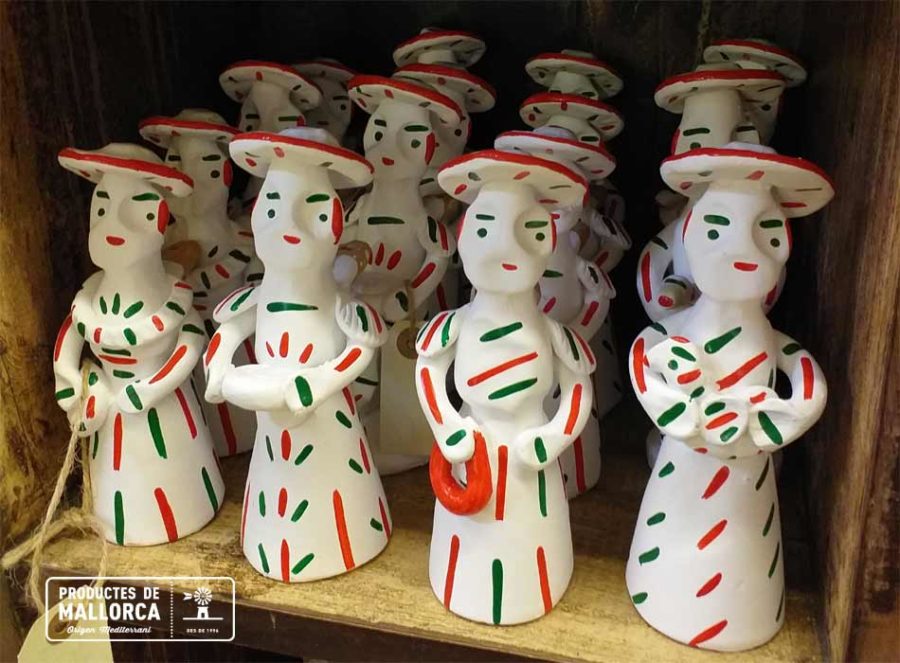 The siurell is a baked clay object, very representative of Mallorcan tradition. Given its supposedly great antiquity, much has been theorized about its origin and possible uses.
Manufacturing process
It is a figure of clay worked by hand, which usually represents a human figure, or also an animal. It is usually between 7 and 20 cm high, with a base that gives shape to a whistle.
Once it has been shaped, it is passed through an oven to give it solidity and then it is immersed in lime. In this way it will be completely white except for the mouth of the back whistle. Then it is painted with some very characteristic marks, in red and green. The shapes and expressions are very funny, and in fact they fascinated personalities of the arts like Joan Miró, who was a great lover of our island.
If you are interested in knowing about Joan Miró in Mallorca, follow the link: Joan Miró and Mallorca
Uses of siurell
Someone has commented that it could have been used by shepherds to communicate with their animals, which is unlikely given the fragility of the clay and its relatively large size.
It is also speculated that in its origin it had a religious use, and that with the passage of time it was relegated to other uses such as decoration or toys for children from humble families. Nowadays, it is basically a decorative souvenir, very typical of Mallorca.
Origin of the siurell
In any case, it is very likely that its origin is in the Bronze Age, related to very similar objects typical of Cretan Minoan pottery, as similar pieces have been found in Sardinia, Ibiza and Crete. It would be logical to think that the Mallorcan siurell evolved from figures brought by the Phoenicians to the Balearic Islands.
The figures of Crete can be seen in the museum of Heraklion, and come from the excavations of the Palace of Knossos.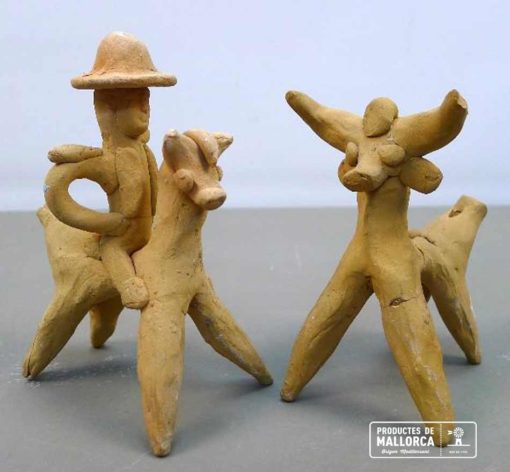 The two very old figures that appear above these lines belonged to the personal collection of the famous paleontologist Inocencio Sarrión Montañana, curator at the Museum of Prehistory in Valencia, who died in 2017.
Where to find a siurell
In ancient times it was common for women in Mallorca to make them by hand, often with the help of children. And it was traditional to buy them on June 30th at the Sa Cabaneta Sanctuary (Marratxi), coinciding with the Sant Marçal festivities.
Today it is in Pórtol (Marratxi), a small village with a great tradition in pottery, the main place to find craftsmen who make them with great care.
But if you like siurells, you can buy them in many shops all over the island. They will be a good souvenir of your stay in Mallorca or a fantastic gift full of tradition and history.
We have edited a brief documentary video about the siurell. We hope you like it. Just click on the link below: