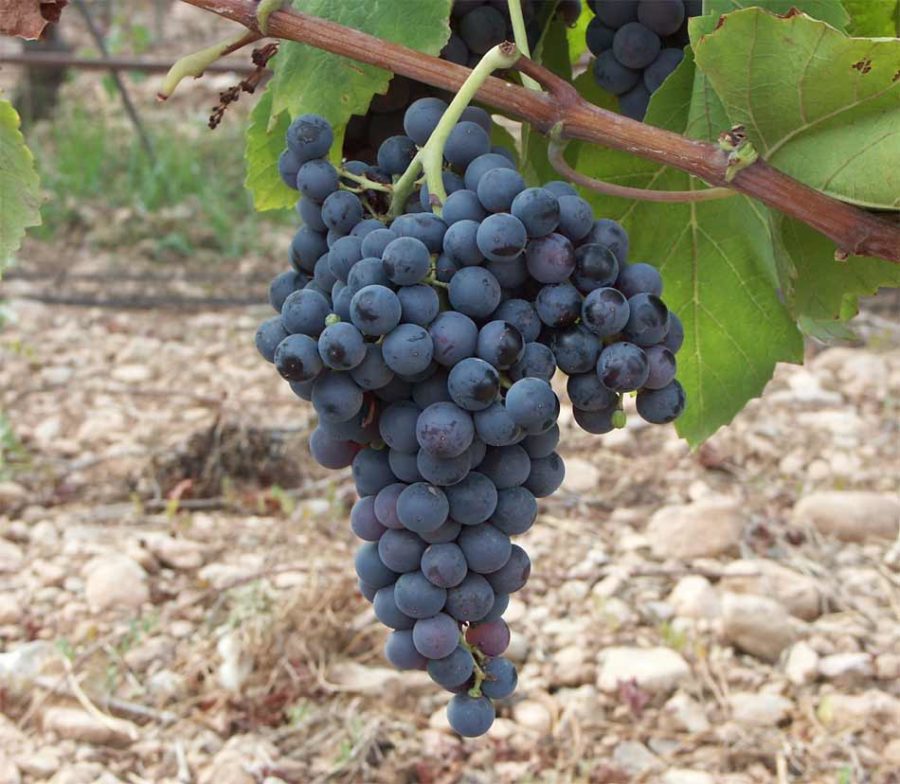 In a previous article we talked about the Mantonegro grape, a variety native to Mallorca and the main one in the Binissalem DO. Today we will talk about another variety native to the island, the Callet.
Some studies indicate that the origins of the Callet are probably other 2 varieties, the Callet negrella and the Fogoneu.
Curiously the latter, the Fogoneu, was the most planted grape on the island in the latter part of the 19th century and early 20th century. It was the time when vineyards in France were attacked by phylloxera and Mallorca benefited from it, as it produced and was able to export a lot of wine to the neighboring country. Much of this wine came from the Felanitx area and was exported from its port, Porto Colom.
Today, Fogoneu's successor is Callet, which is the most widely used variety in the areas of Manacor and Felanitx. And also the most representative grape of the DO Pla i Llevant, which includes 19 municipalities of the island.
Characteristics of the grape Callet
Callet clusters are large and quite compact. The grapes are of a medium/large size, globe shape, bluish black outer color and inside, with a very weak pigmentation, virtually non-existent.
The ideal is to plant Callet in poor soils, of little thickness and stony ("Leptosol"). If the soil is very fertile, a lot of vegetative growth will be generated and the ripening of the grapes will be complicated. On average, this variety is more productive in kilograms than the other autochthonous grape, Mantonegro.
The aromatic potential and colour intensity are medium, and the wines obtained will also have a medium layer. On the other hand, and although Mallorca is a warm area, the alcohol content is quite low, around 11.5 / 12 % of alcohol.
Wines
In the case of elaboration based on old Callet vines, the wines will be very aromatic and expressive. The predominant aromas will be red fruits, raspberries, cherries and blackberries, sometimes with floral or anise touches.
The color is not dark, but shooting bright ruby, clean, medium layer. On tasting it, it will look medium bodied, fine and elegant.
As we have already mentioned, they do not develop a high degree of alcohol, and this is one of the characteristics that does not make this variety very easy to work with. Some compare it to Pinot Noir.
So if you want to try something different, try a wine made from Callet. It will surely remind you of our beloved Mallorca.
If you want to know about another interesting grape variety autochthonous of Mallorca, Mantonegro, follow the link: Mantonegro