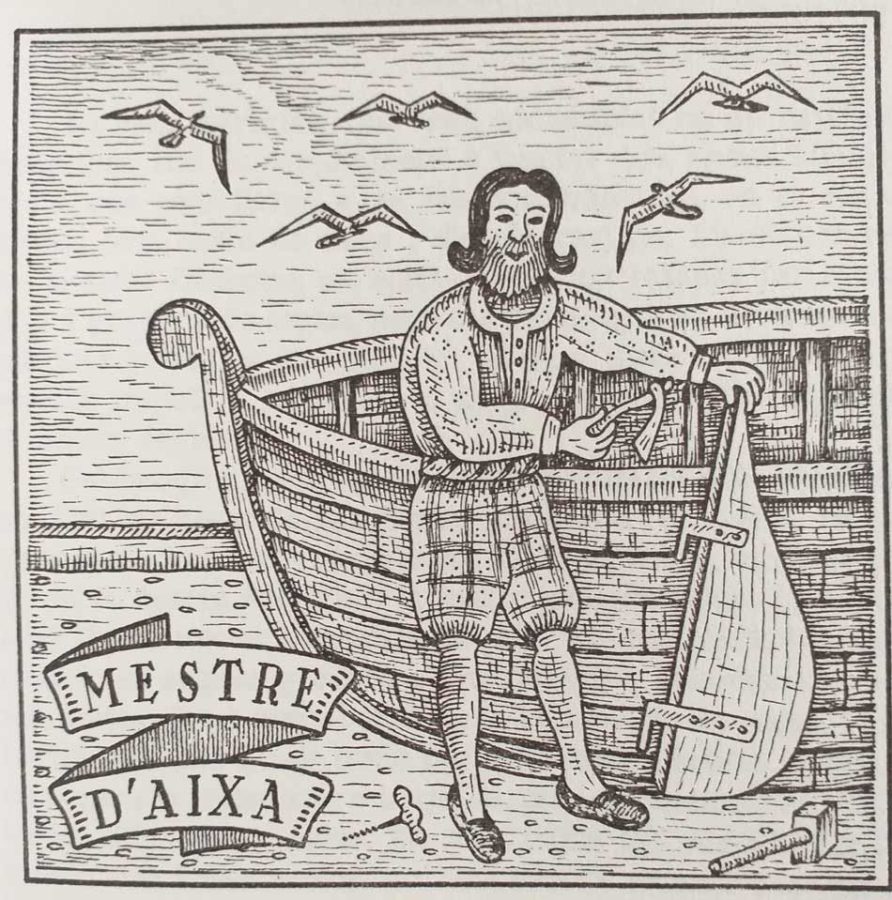 Mestres d'aixa – ship's carpenters
Imagine transport when we didn't even have airplanes or steamboats. Even so, our islands, the Balearic Islands, being a key place in the Mediterranean, needed communications and transport. That's why the sea and sailing boats were always so important here, and thanks to this the Mestres d'aixa or ship's carpenters industry developed.
What are Mestres d'aixa?
In English they are called ship's carpenters, and they were those craftsmen dedicated to the construction of all kinds of wooden boats. Here in Mallorca there were many in Palma and in several coastal towns on the island: Alcudia, Andraitx, Banyalbufar, Campos, Cala Ratjada, Pollensa, Porto Colom, Santanyí, Sóller…
Today there are very few, as the entry into the market of plastic boats and fiberglass practically made this beautiful activity disappear.
A traditional and laborious work
The mestres d'aixa in the Balearic Islands built various types of boats: from the traditional llaüt to the large and elegant pailebotes, passing through balandros, faluchos, boats, canoes, swallows and even tugs.
The work started with a few close-ups and from there a small scale model was made, in which forms and possible faults to be corrected could be appreciated. Later other planes were made, to scale 1:10, and of these some templates were taken out, with which to make already certain pieces.
Apparently what was quite complicated was to look for wood in the mountain, mainly pine or oak (which were the most abundant trees on the islands). The shape of the tree was very important, as close as possible to the piece needed to be made in order to prevent the wood from chopping and breaking later. The trees were marked and when all the selection had been done, they were sawn manually. In order to cut, the phase of the Moon was taken into account, and for the holm oak it was crucial to soak the wood up to 2 years before using it. Sometimes wood from outside the Balearic Islands (oak, ash, walnut or other) was used for the main pieces, such as keels or sternpost.
Afterwards, it was time to move on to the construction phase itself, where the keel was the foundation for the bow wheel and the ribs. From this point, little by little, the rest was being built, although each mestre (or master) kept his construction plans and secrets very jealously. It depended on whether he worked alone or with help, but a single master or mestre , it would take a year to finish a llaüt.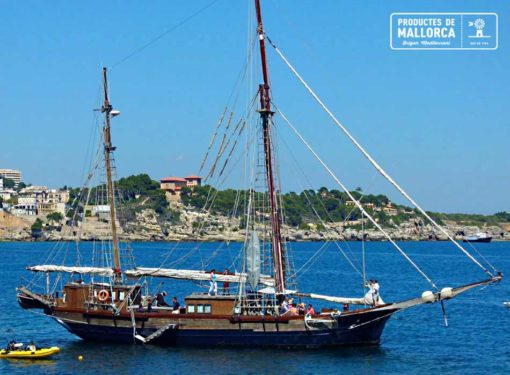 The Rafael Verdera
This elegant 30 meter boat was built by the mestres d'aixa or ship's carpenters of Ibiza and is currently the oldest active boat in the entire Spanish fleet. It was launched in April 1841, so it's… almost 180 years old!
In all these years it has undergone many reforms in its structure, in its sails, in its engines, and even in its name, because previously it had been called "Veloz" and also "María".
This pailebote (small schooner) transported goods and passengers all over the Mediterranean and has many adventures and stories lived. Today it is still active and is one of the survivors of a golden age of the naval industry of our islands.
Would you like to see it or even sail in it? Then come to Paseo Marítimo of Palma de Mallorca and you'll find it right in front of the Auditorium. I'm sure your Captain Mikel will be delighted to organize an outing for you and your friends.
These boats had to be properly provisioned to allow long crossings of the Mediterranean, and the Atlantic. Following the link you will find a post that talks about the feeding of the sailors in those trips: Feeding of the seamen