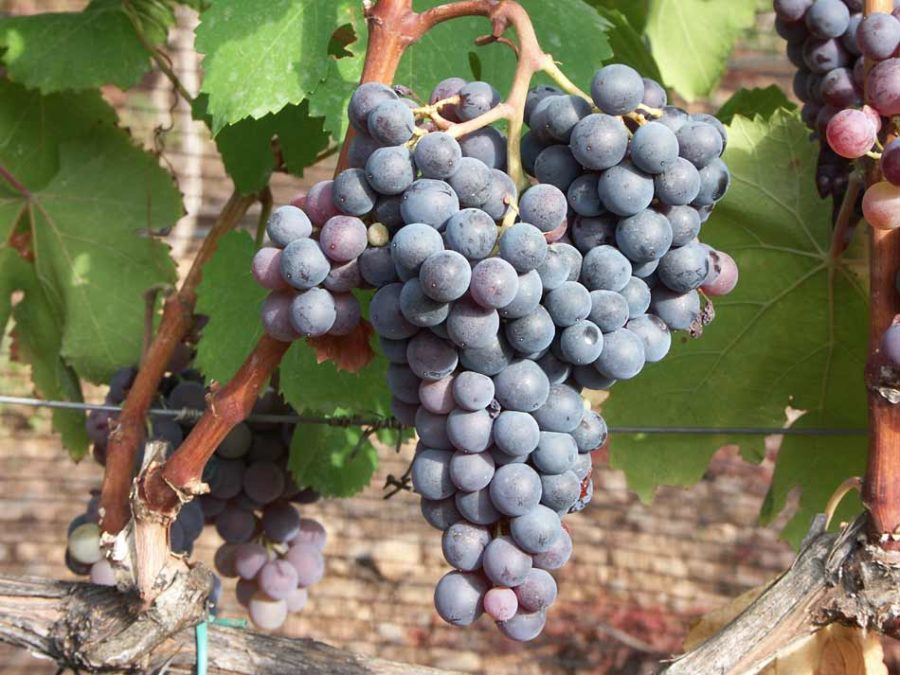 The terms Tempranillo, Cabernet Sauvignon or Syrah are familiar to all of us who like to enjoy wine. They are grape varieties, the same as Mantonegro.
However, it is very possible that Mantonegro may not sound so familiar to you because it is a variety native to Mallorca, while the other varieties are grown in many regions of the world.
It is not known exactly what the origins of the Mantonegro grape are, but it is currently the most widespread in the area of the Binissalem – Mallorca D.O., which includes these 5 municipalities: Santa María, Consell, Binissalem, Santa Eugenia and Sencellas.
Characteristics of Mantonegro
The clusters of Mantonegro are pulling large, and quite compact, dense in quantity. Grapes are of a medium size, rounded shape, bluish black outer color and inside, with a very weak pigmentation.
The aromatic potential and colour intensity are medium, which clearly determines the personality of the wines made with it. This variety tends to oxidize faster than others, presenting tonalities in the wines that make them seem more mature than they really are. On the other hand, they easily reach high alcohol levels, around 13.5 / 14 % of alcohol.
Wines
Due to all these characteristics, it is not an easy grape to work with and more than to make a monovarietal wine, it is ideal for a coupage with more intense varieties. This results in very harmonious and elegant wines, suitable for good ageing.
D.O. Binissalem – Mallorca requires its red wines to contain a minimum of 30% Mantonegro grapes. The wines resulting from their use will be of medium depth, warm and velvety, and will bring us notes of ripe fruit, plums, raisins and a touch of balsamic and spices, pepper, and liquorice.
So when you visit us in Mallorca, don't forget to try one of our wines, made with this native Mantonegro grape.
If you want to know more about the Binissalem D.O. wines, follow the link: Binissalem is a land for wines