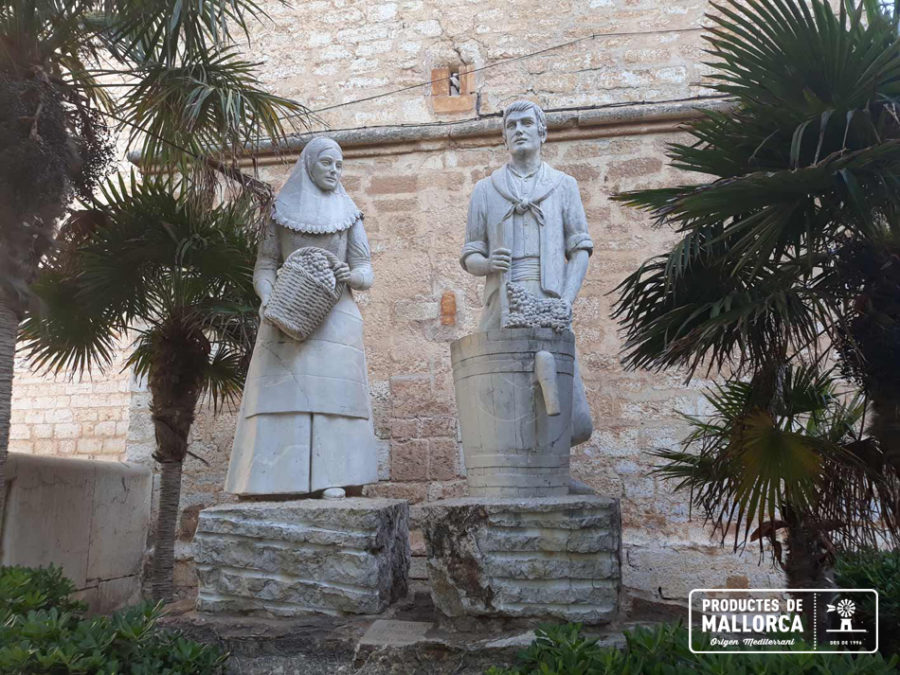 Binissalem is a land for wines.
If you are not very familiar with Mallorca, you may not know that among other things, the town of Binissalem is a land of wines.
Backgrounds
Throughout history, Mallorca has been occupied by very diverse peoples and civilizations and between 902 and 1229 it was the Muslims who dominated the island.
Logically, during these more than 300 years, his legacy was enormous:
Architecture, gastronomy, traces of its genetics, surnames and perhaps the most patent and visible today, a multitude of names from the topography of the island.
Alfabia, Alaró, Alcudia, Banyalbufar, Biniali, Binissalem… The list could be very long…
Today we will speak to you about Binissalem, a name that according to some comes from "Banu Ssalam" (Sons of Peace) and according to others from "Banu Ssalim" (Sons of Salim), but in any case, is of Arab origin.
Nowadays
Nowadays, Binissalem is a small village in the center of Mallorca, with almost 8000 inhabitants and which stands out especially in 2 areas:
1/ The industry around the "Pedra de Binissalem": extraction, transformation and working of this type of high quality stone, similar to marble, which is used in noble parts of buildings.
2/ Even better known is the production of quality wine based on autochthonous grape varieties. The name of the village also gave its name to the "Denomination of Origin Binissalem – Mallorca", founded in 1991 and therefore the oldest DO on the island.
To date the DO Binissalem – Mallorca has an area of about 155 sq.km and is made up of 11 wineries, which have registered some 600 hectares dedicated to red grapes and white grapes. These include the native varieties Mantonegro (red), with 168 hectares, and Moll (white), with 82 hectares.
So, if you really want to experience the authentic atmosphere of Binissalem, be sure to take part in the "Festes d'es Vermar" (Grape Harvest Festival).
A unique opportunity to prove that Binissalem is a land of wines and to meet the binissalemers!
Do you know the native grape varieties of the area? Follow the link to find out about some of them: Callet