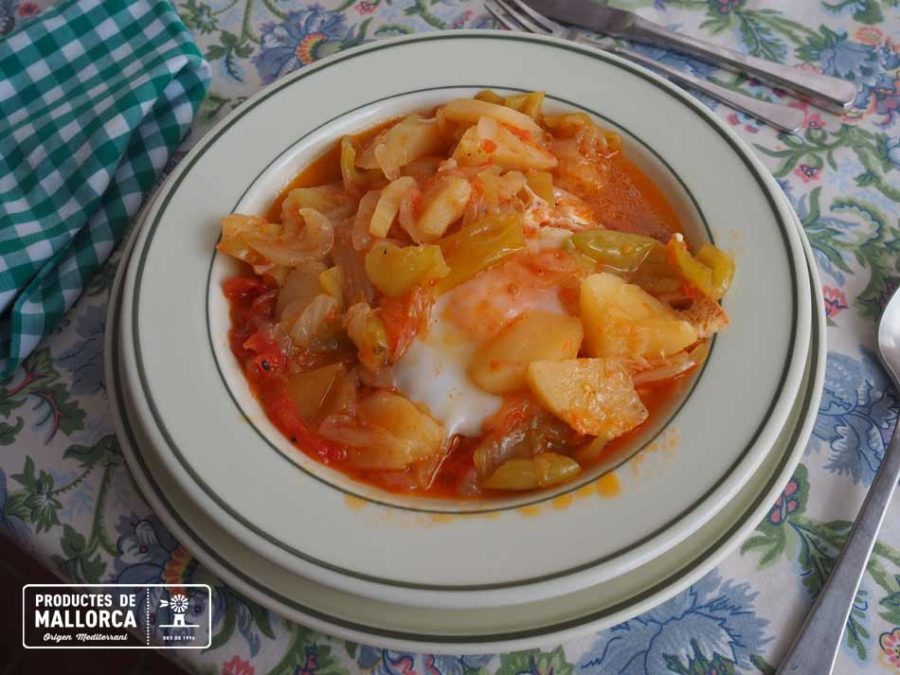 Mallorcan summer "sopas" are eaten hot… despite what you may be thinking. Yes, yes, in the middle of August… it's hard to believe, but once you try it… it's exquisite. At the end of August, coinciding with the summer storms, they are fantastic. This is a spoon dish, from those who when the cold comes with the first storms is so homey.
The difference with Mallorcan winter "sopas" is in the vegetables used, as we always work with seasonal vegetables. In both cases we use what we call "sopas". These are very thin slices of farmhouse bread that are left to dry so that they can be kept for a long time, being available at any time.
Recipe for Mallorcan summer "sopas"
Ingredients
Bread for sopas (traditional Mallorcan bread cut into thin slices and dry), potatoes, onions, ramellet tomatoes, water, white and red peppers, garlic, olive oil, salt, sweet paprika and, if you like spicy, a little chilli.
At home we usually throw an egg (per diner), which curdles with the last boiling.
Preparation
Make a sofrito with the onion, garlic, and peppers and ramellet tomato. Then add water and add the potato cut into small pieces (we do this by breaking them with our fingers, rather than cutting them), which facilitates cooking. Add the paprika, salt and chilli pepper. Let it cook until the potato is tender. In the last few minutes he lays the eggs to set.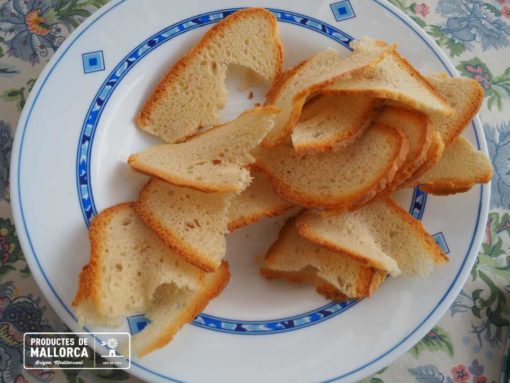 Serve over slices of soup bread. It can be found in traditional grocery stores, or you can make them yourself a few days before (if it is very dry it keeps for months).
To let you know the version of the Mallorcan winter soups, I've written a post about them. Follow the link to meet them: Mallorcan winter soups