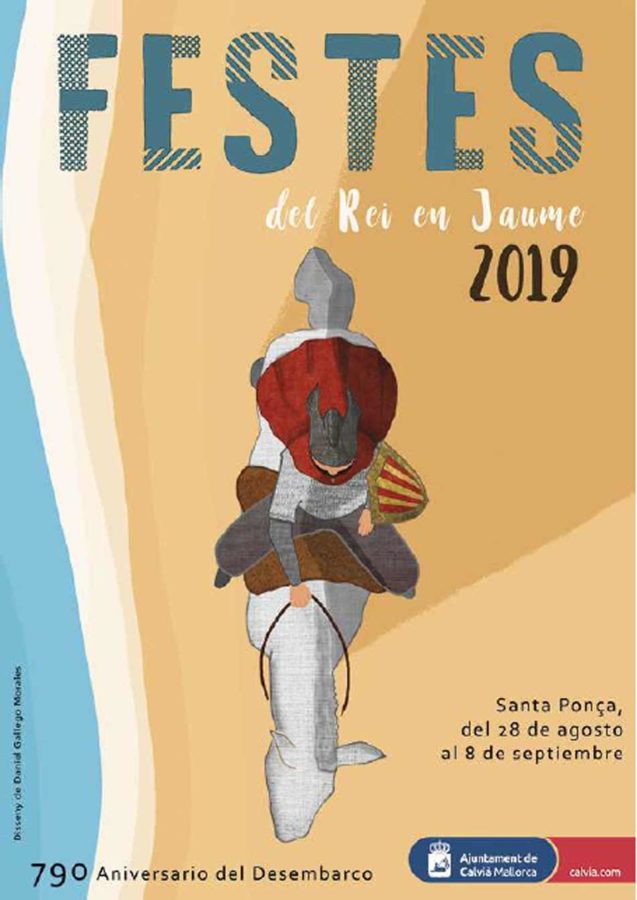 Festival for the conquest of Mallorca
Almost an 8 centuries celebration
They say that time passes quickly… and soon it will be 790 years, in September 2019, since Jaime I, head of the kingdom of Aragon, disembarked on Mallorca. It was the beginning of the conquest of our island and a key moment in our history. The beaches of Santa Ponsa, in the municipality of Calvià, annually celebrate the festival for the conquest of Mallorca. There are now 25 editions of the "Festes del rei en Jaume" and each year they have a wider program.
You will be able to see the gegants (giant figures) between which they emphasize the ones that represent the king Jaime I and queen Violante. But perhaps the most representative is the recreation of the first events: the grouping of the Moorish troops, followed by a disembarkation of the invading forces and logically, a first battle.
Later there is a beautiful parade of the troops of both sides, dressed in clothes and weapons characteristic of the time. And then the Ball dels escamots followed by a negotiation between the kings of both parties and to finish… the final great battle.
In addition to all this, which is somehow the core of the festivities, there are activities for all tastes:
Medieval market, photography competition, canoe races, races, boat races… and of course, comedy performances, concerts and fireworks.
Perhaps you are a curious person and want to know a little more about the historical facts, if so, you will surely like this article: How Jaime I conquered Mallorca
Participate at the Festival for the Conquest of Mallorca
If you prefer direct action… then you should check the "Calvia Culture Agenda" of the town hall. Find out the exact dates and times, and prepare to attend.
Anyway, if you want to participate, keep in mind that the parties for the conquest of Mallorca start very soon, on August 28th… so put it in your diary!