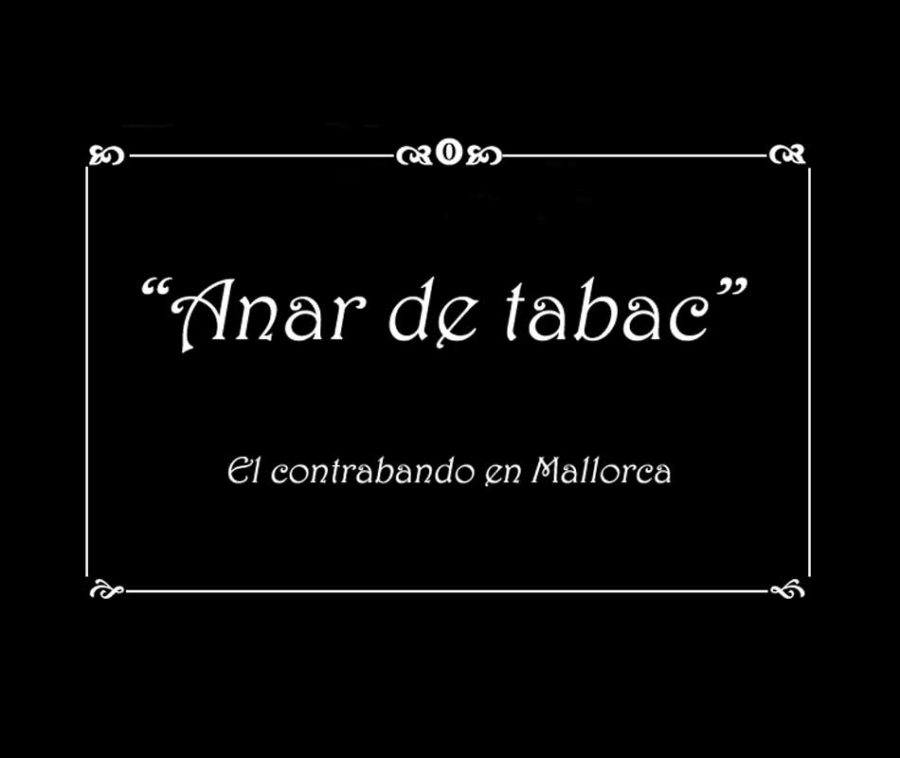 The Spanish Civil War (1936-39) was very hard and left our country in ruins. The post-war period was almost worse, because it coincided with the Second World War which was followed by a period in which Spain was very isolated. So, although it was not a new activity, the 1940s, 1950s and 1960s were the glory days of smuggling. Adventure? ¿Business? A mixture of both. In this post we will talk about smuggling in Mallorca.
A smuggler, what is it?
Well… fundamentally a person dedicated to the import and clandestine trade of scarce, prohibited or very limited goods by law, almost always because they are subject to high taxes or official permits. Sometimes they were also called estraperlistas, although perhaps this word referred more to a small-scale, nationwide trade.
What were the smugglers selling?
The most typical was always tobacco, but also other basic need items such as flour, sugar, coffee, rice, oil, clothes or medicine. More sophisticated but scarce goods, such as watches, radios or engine parts were good business. The most common thing was to bring all these things by boat, from Gibraltar, Tangier or from North Africa in general, either Morocco or Algeria.
Smuggling in Mallorca – Anar de tabac
We have already mentioned that the star product was tobacco, and that is why smugglers called their activity "anar de tabac". Although this trade was illegal and in some way detrimental to the state's coffers, those who engaged in it consider that they also helped that precarious society. Bringing medicine, and especially penicillin, helped save many lives.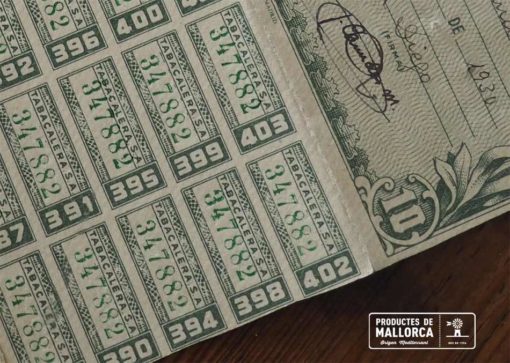 That's how smuggling worked
Everything started with the trip to Gibraltar or North Africa, with a big ship, a Bou boat for example. Or better if it was bigger and faster, like the one the Companyia de Sa Vall had, the Daedalus, which was more than 37 meters long. On each trip, in addition to other goods, up to 20,000 cartons of tobacco, usually American blond tobacco (Winston, Chesterfield), could be brought along. It depended on the companyía, but the preferred area for unloading was the east of the island (Santanyí, Ses Salines…) because although the north coast (the Tramuntana) was also used, it was steeper and more difficult, and the sea was often much stronger.
Everything was done at night, taking advantage of the darkness, quickly and without being seen. After the signs, one had to approach the big boat in small boats, usually llaüts, and bring the sacks or boxes to the shore. The traginers who had to transport the packages were waiting there. They could be between 10 and 20 men, people from the nearest town who could earn a lot of money in one night with this job. It was hard work, because a box of tobacco weighed 16/17 kilos, but a sack of flour, sugar or coffee could weigh up to 80 kilos. According to the unloading area, they had to walk for several hours in the bush to get the goods to their hiding place, so that when the sun came up everything would be over without raising any suspicions.
Discretion and trust were fundamental because although in the villages it was an open secret, there were always informers who collaborated with the police in exchange for money. But on the other hand, the smugglers always had different carabineros and Guardia Civil agents bribed to "turn a blind eye". Wages and living conditions were miserable and at that time, the important thing for everyone was to be able to survive.
Once the merchandise was safely stored, the companyías already had their distribution networks. They had several vehicles, usually used English cars, also brought from Gibraltar, to which they put the plates of other national cars and which they used for delivery. In the same way, there was an agreement with a printing house that made stamps and tapes to make the packages look like the officers of the Arrendataria (Tabacalera) company.
The activities did not end in Mallorca, as the Trasmediterranea steamer mail was used to smuggle goods to Barcelona. And as if all this might seem easy, the Mallorcan smugglers also went all the way to Albania! to stock up on blond American tobacco. Winston had set up a factory there.
Smuggling in Mallorca was generating lots of money
And the money, what was being done with so much money generated? Well… it was deposited in Andorra or invested here in Mallorca, in estates, restaurants, real estate complexes, hotels or agro-food industries. It was the best way to get to the other side of the law and have a "normal" activity.
Famous smugglers
Some smugglers made great fortunes. Everyone in Mallorca knows Juan March, the creator of Banca March, Antonio Fontanet of Piema and Cafés Rico, or Jaume Moll of the hotel company Royaltur. Thanks to smuggling, they were able to build great economic empires. Others were not so lucky or so well done and ended up in jail.
As Spain prospered and the economy began to normalize, smugglers in Mallorca began to leave this activity. This period of adventure and risk practically disappeared in the 1970s.
Our friend Nofre Moyá, is the director of the documentary "Anar de tabac" (produced by Pedro Barbadillo). It is in the original version (Mallorcan), we highly recommend it and you can view it here:
Much of the smuggled tobacco was brought in from Algeria, and relations with Mallorca went beyond commercial trafficking. If you want to know more, follow the link: Sobrasada Pied-noir