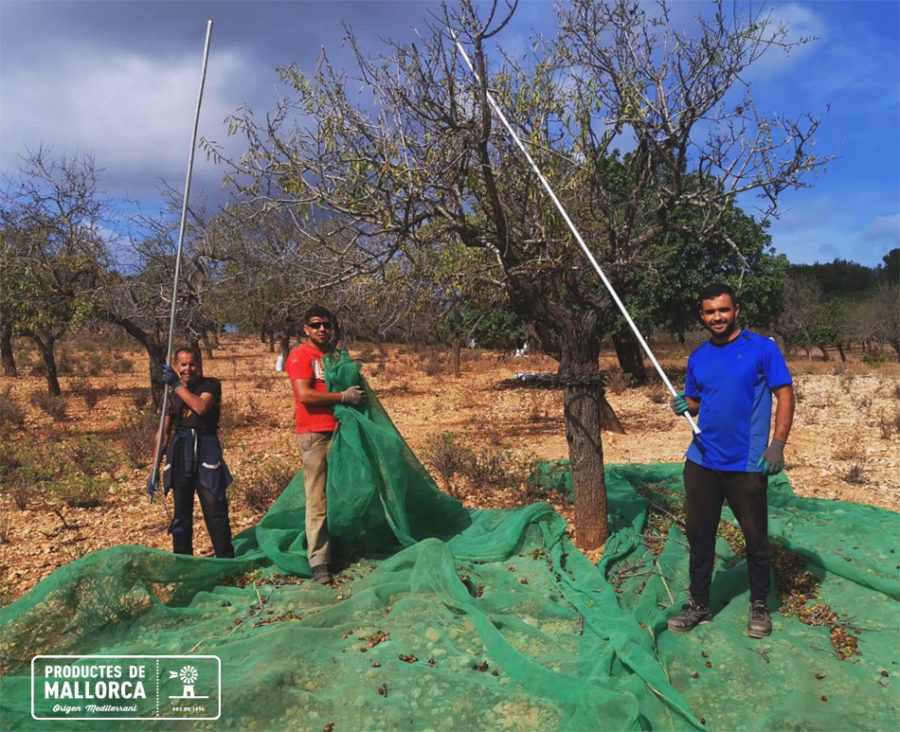 The almond from Mallorca has had and has fame of being an almond of great quality. The best confectioners in Europe use it to make their specialties, thanks to its interesting organoleptic characteristics. For a reason it has been, for decades, the most recognized almond by French confectioners.
Care of almond trees in Mallorca
This nut is the result of a dry crop in which are not used fertilizers other than natural livestock. More than 70 varieties of almonds are grown, making the use of pesticides unnecessary. In the event that a disease affects a particular breed of almond, does not affect all, there are always healthy trees, and can be replanted that do not overcome one or another parasite or disease in a completely natural process.
Quality of the Mallorcan almond
These are breeds of almond tree that are not very productive, unlike the more commercial ones, but with an almond with a higher amount of lipids (exceeding 55%), and oleic and linoleic acids around 90%. It is said that the low productivity is due to the low organic matter content of the Mallorcan soil, coupled with low rainfall and strong exposure to the sun's rays.
Harvest of the almond in Mallorca
The traditional harvest of almonds is done manually, with the help of rods with which the workers beat the branches making them vibrate so that the almonds fall. In order to do this, the almond must be at its optimum point of ripeness. It is collected in nets and stored in sacks. Stored until peeling, shelling (separation of mesocarp) and shell breakage.
In Mallorca there are still examples of traditional work, although the countryside is becoming more mechanized. This is due to the rising cost of labor and strong competition from California almonds, with low prices.
Traditional harvest
Who has ever done this task will know how hard it is. It's not just the infernal heat, it's also the hours of physical work, and if that's not enough, the countless tiny insects that end up itching all over the body.
Dignitat i Feina, the association that gives work and dignity to people in a situation of social exclusion, continues its work, as it began, with work in the fields. For these people it means income, and the pleasant satisfaction of contributing something to the community with their work.
But the hard work is rewarded, not only by an income, but also by the awareness that we are helping to maintain the rural landscape of Mallorca, and to produce a magnificent almond that has earned fame beyond our borders.
The almond harvest on Mallorca begins when the heat squeezes in summer, and lasts as long as time permits. The cover photo corresponds to the month of October 2019.
This year's harvest, 2019
The quality of Mallorcan almonds this year is excellent. Thanks to this, Dignitat i Feina will be able to use it to make an excellent traditional nougat for Christmas 2019.
We've got the new nougat, an even more Mallorcan formula: Monastery nougat