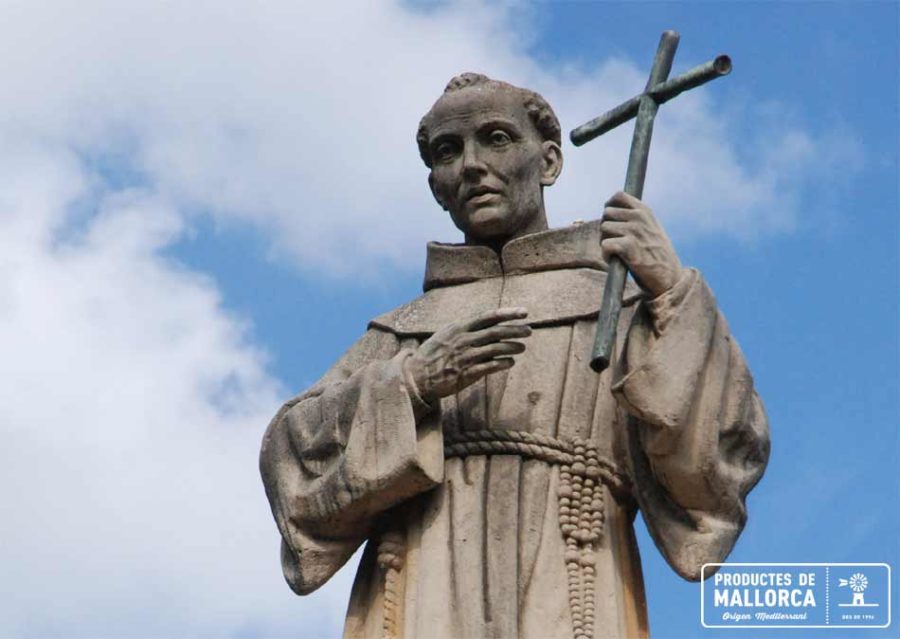 A Mallorcan in California
Sunset Boulevard, Beverly Hills, Hollywood… all these names are evocative, because they place us in California. And thanks to the cinema we imagine it as a place with a very good climate, long avenues with palm trees, beautiful convertibles, girls skating and athletic surfers… Yes, today California is all that and much more, because this land has history and, although it is very far from our island, its history is very much linked to Mallorca. In this article we will explain the odyssey of a Mallorcan in California.
A young man from Petra
In 1713 Miguel José Serra Ferrer was born in Petra, a small village in inland Mallorca. Miguel lived and grew up there, going to the school of the Franciscan monks in Petra until he later moved to Palma. He wanted to continue studying and for this purpose he entered the convent of San Francisco, a centre of studies of great reputation on the island. Very young, at only 16, he decided to become a friar and change his name to Juniper.
University Professor
After years of intense study of Philosophy and Theology, he obtained the degree of Doctor in both subjects and spent several years teaching, occupying the chair of Theology at the Luliana University.
It is said that Friar Junipero Serra was a great believer and also an excellent speaker capable of convincing people. He was much appreciated in Palma and surely he must have had a comfortable and peaceful life. But even so, life in a city of just 34,000 people must have seemed monotonous to him. His thirst for new experiences and to do things pushed him, so he decided to leave Mallorca.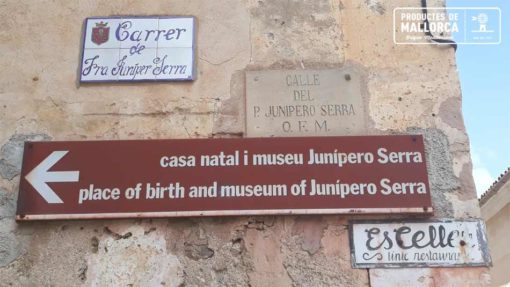 Journeys begin
In the spring of 1749 he embarked for Cadiz, and from there, together with 20 other Franciscan missionaries, he set out for America. They arrived at the port of Veracruz and from there Friar Junipero Serra continued on to Mexico City. However, he decided to do it on foot, on a journey of about 500 kilometres. He spent a few months in Mexico, until he was assigned as a missionary to a remote area called Sierra Gorda, where the Pames Indians lived. He was in Jalpan de Serra for 9 years, and at the same time he taught agricultural techniques, livestock and various trades to the Indians, he learned the Pame language.
A Mallorcan in California
After a long period in Mexico City, he set off for California, as in 1767 the King of Spain had decided to improve the Spanish establishment there. The Franciscan monks were designated for this purpose, and Friar Junipero Serra would be their leader.
In the month of July 1767 they leave Mexico, arrive at the port of San Blas and from there they sail to Loreto, where the mission "Nuestra Señora de Loreto Conchó" is located, considered as the mother and head of all the missions in lower and upper California.
The walk begins
In March 1769 the preparations were ready and the hike to Alta California began. The expedition is commanded by Gaspar de Portolá, a military man and explorer, while Fray Junípero Serra goes as chaplain. We must not forget that apart from an evangelizing mission, the Spanish crown had interests of a colonizing type. Apart from the military and chaplains, there is also a large group of animals, horses, donkeys, oxen, cows, sheep and pigs, which are necessary for the journey and for establishing the missions.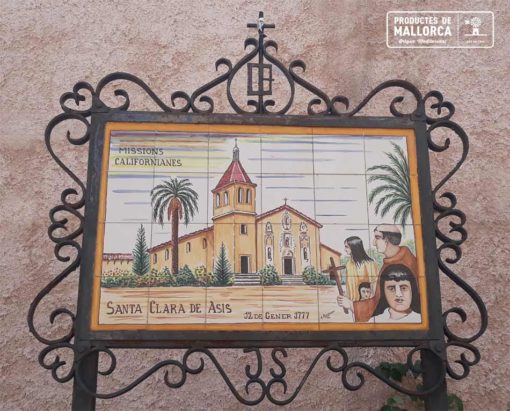 San Diego, first of the missions
In July 1769 they arrived at San Diego Bay, where they founded the mission "San Diego de Alcalá", the first of the expedition. In the following years, missions continued to be built and organized throughout the territory of what is now the state of California: San Carlos de Borromeo, San Luis Obispo, Santa Barbara… And so up to 21 in all throughout Upper California, joined by a route called "El Camino Real".
Are you familiar with the "St. Francisco de Asís" mission? Yes, it's the origin of the now famous city of San Francisco!
The missions, how they were
The mission was set up with a church as its main focus, since the objective was to convert the Indians to Catholicism. But it was also an agricultural and livestock exploitation in which the Indians became subjects of Spain, either voluntarily or by force. The Franciscans organized the missions and taught the natives how to work in the fields and raise cattle using European systems, as well as some basic trades.
The crops were different depending on the area where the mission was, the soil and the availability of water. Those most common were wheat, oats, barley, corn, lentils, beans, chickpeas, melons and pumpkins. San José mission, perhaps the richest and most productive, also planted vineyards, olive trees, orange and lemon trees.
Some missions, such as that of San Gabriel Arcángel, had up to 40,000 head of cattle (cattle, sheep and horses) from which they obtained meat, hides and tallow. All this was sold or exchanged for other goods, whether cotton, sugar, tea or tobacco.
The controversy
Although the missions managed to improve many things, it was not all benefits. Despite the fact that the friars always tried to protect them, many Indians were mistreated by civilians or the military and many died because they were not immunized against diseases unknown to them. In short, the traditional life of the indigenous people was definitely altered.
Fray Junípero Serra, decline and present
After an intense life Fray Junípero Serra died in August 1784 in the mission of San Carlos Borromeo, located in Monterey (California).
He is buried there and continues to be highly revered by the Americans who, in addition to dedicating countless streets and avenues to him throughout the state, erected a statue to him in Washington's Capitol. Is considered one of the fathers of the American nation because with the founding of the missions California began its steps to become one of the most important states in the USA.
In September 2015 he was canonized by the current Pope Francisco.
The almond and other crops rooted in Mallorca at that time were brought by Friar Juniper to California. Find out something about the Mallorcan almond by following the link: Almond from Mallorca