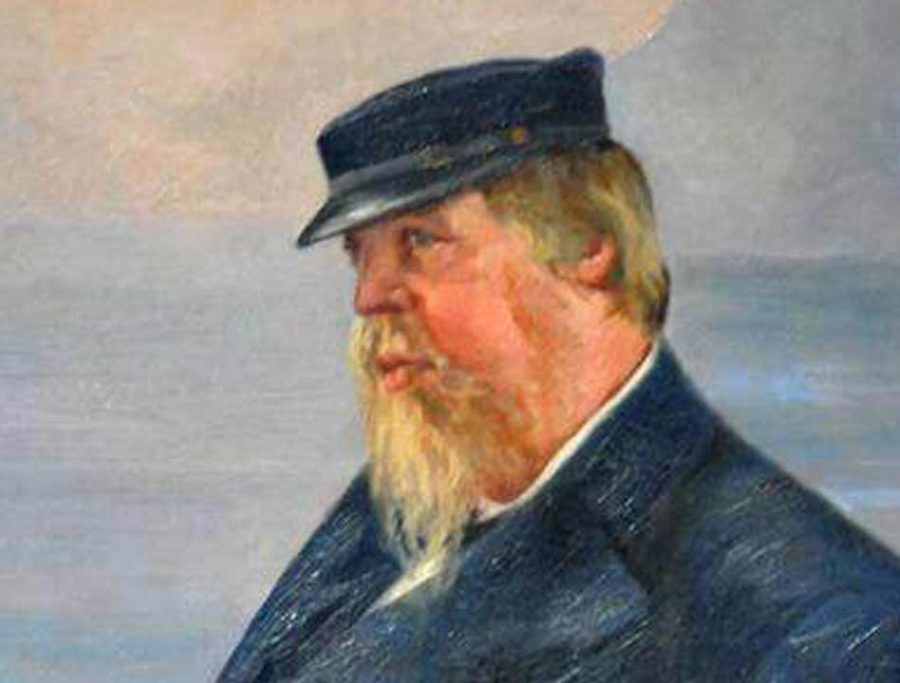 Palma de Mallorca is a medium-sized city with about 450,000 inhabitants. Obviously it has many streets, some named after regions of Spain, or rivers, or different personalities. And among these important streets of the city and dedicated to a historical figure, this one in the Ensanche stands out: "Archduke Luis Salvador". But who was Archduke Luis Salvador? And above all… why does Palma have a street named after him?
Today we will take a closer look at this historical figure and his relationship with Mallorca.
A peculiar man and a peculiar name
We are at the end of the 19th century. Imagine strolling near the harbour and coming across a tall, large, bearded man wearing a dark coat and captain's hat.
And surrounded by a group of very colourful people: Mallorcan peasants, a Turkish man in oriental clothes, an English miss, a Moorish woman, a French abbé, as well as Greeks, Italians and blond Austrian teenagers. Also painters and artists, each in their own outlandish costumes. All accompanied by a host of boots and miscellaneous accoutrements.
The Archduke and his entourage travelled like this, so it is not surprising that they were often mistaken for a group of circus performers.
But our protagonist is something very different, as he belongs to royalty and has a very peculiar name.
Luis Salvador María José Juan Bautista Domingo Raniero Fernando Carlos Zenobio Antonio de Habsburgo-Lorena.
The Habsburgs
So who was the archduke? As his name indicates, a member of the royal house of Habsburg, which held sway in many parts of Europe (Austria, Hungary, Croatia, Bohemia, England, parts of what later became Italy or Germany, and even Mexico).
The Habsburgs were also related to the dynasty that from 1516 reigned in Spain (also in Portugal for some years) and was known here as the "house of the Habsburgs".
Birth and life in Tuscany
The wonderful Pitti Palace in Florence was where the archduke was born in 1847. A perfect place to appreciate arts and culture.
He was a very active child, undisciplined and not at all fond of the typical palace protocol. He enjoyed most the wonders of nature, the trees and flowers in the gardens, the birds he kept in various cages, the horses, and above all a group of monkeys that were his main amusement.
In 1859 there was a revolution that ended the Duchy of Tuscany and his entire family had to flee Florence.
Archduke Luis Salvador arrives in Mallorca
In the summer of 1876, on board the ship "Jaime II", which had sailed from Valencia, the Archduke arrived in Mallorca for the first time.
Here he wanted to remain unnoticed and did not reveal his real identity, introducing himself simply as "Ludwig, Count of Neudorf". One of the reasons for this could be his simple character, and another very important reason could be that he wanted to escape from the imperial court in Vienna.
During his stay he spent his time visiting historical sites, libraries, and also the villages and mountains of the island. He took notes incessantly and sketched what he saw. He arrived in Valldemossa and was particularly impressed by the mountainous area as far as Deiá and Sóller.
Back to Mallorca
After spending some time on the island, he returned to Vienna. However, Mallorca had captivated him and he decided to rent the house of the Counts of Formiguera, in Carrer de la Portella, very close to Palma Cathedral.
From there he organised his expeditions around the island, and worked on his book project. He collected information about the streets, monuments, landscapes and customs. In addition to the texts, beautiful hand-drawn drawings and photographs completed the work.
He did not like the protocol of the manor houses and yet he mixed easily with the simple people. Especially when he had to stay at any inn he could find in the villages during his research.
At this stage he bought the Miramar estate in the Serra de Tramuntana. Its spectacular views of the sea definitively linked him to Mallorca.
Purchase of the estates
The purchase of Miramar was followed by Son Galcerán, Son Gallard, Son Ferrandell, Son Moragues, Son Gual, Son Marroig, Sa Pedrissa, S'Estaca… and finally he practically became the owner of the entire mountainous coast between Valldemossa and Deiá.
This was a blessing for the area, as the archduke jealously protected the flora, fauna and the entire ecosystem. He also had viewpoints built, paved paths and enhanced the Serra de Tramuntana, which is now a UNESCO World Heritage Site.
Particularly interesting is the "Camí de S'Arxiduc", a path with spectacular views, an excursion that starts in Valldemossa and is not to be missed.
Friendships of all sorts of colours
Internationally renowned artists, painters, writers and scientists came to visit him in Mallorca, as well as members of royalty, such as the Grand Duke Vladimir of Russia and the Infanta Isabella of Spain. He received them all with great cordiality and in an atmosphere of little protocol, as he always preferred simplicity and naturalness.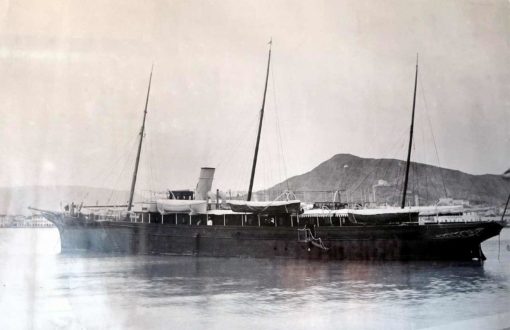 Nixe, the Arxiduc's ship
The Nixe
Although the Archduke had mansions in Austria, France, Italy and even Egypt, on many occasions he considered his real home to be his ship, the Nixe. Because he travelled with it for years all over the Mediterranean, like a true nomad. The Nixe was his base of operations, his travelling office and at the same time his home and a small museum full of all kinds of souvenirs of his voyages.
This ship, the Nixe, was an elegant three-masted 51.68-metre steamship, but it met a tragic end in 1893 off the coast of Algeria. The Archduke was not going to do without what he treasured most, his ship and his voyages. So there was soon a Nixe II, somewhat smaller, but just as elegant with her 48.77 metres in length and 3 masts.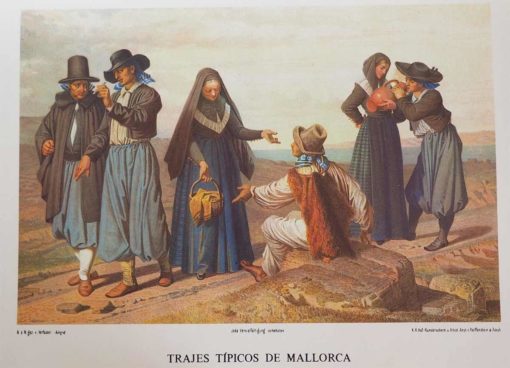 Typical costumes of Mallorca, in an engraving by Die Balearen Die Balearen
The archduke was a cultivated man, a researcher and scholar who wrote some fifty books in different languages, on travel, geography, ethnography and even poetry. Many of them were inspired by the voyages he made on the Nixe across the Mediterranean.
And among all these publications, "Die Balearen" is considered to be his greatest work. A veritable encyclopaedia on the Balearic Islands covering geographical, cultural and socio-economic aspects of our islands. The texts are very well documented and the illustrations, made by hand, are truly marvellous.
Thanks to Archduke Luis Salvador
He was at once an adventurer, a researcher and a sensitive soul who knew how to understand the extraordinary beauty of the Serra de Tramuntana and of Mallorca in general. He left us a legacy for which we Mallorcans must be eternally grateful.
Now we can understand why Palma has a street named after him: Archduke Ludwig Salvator.