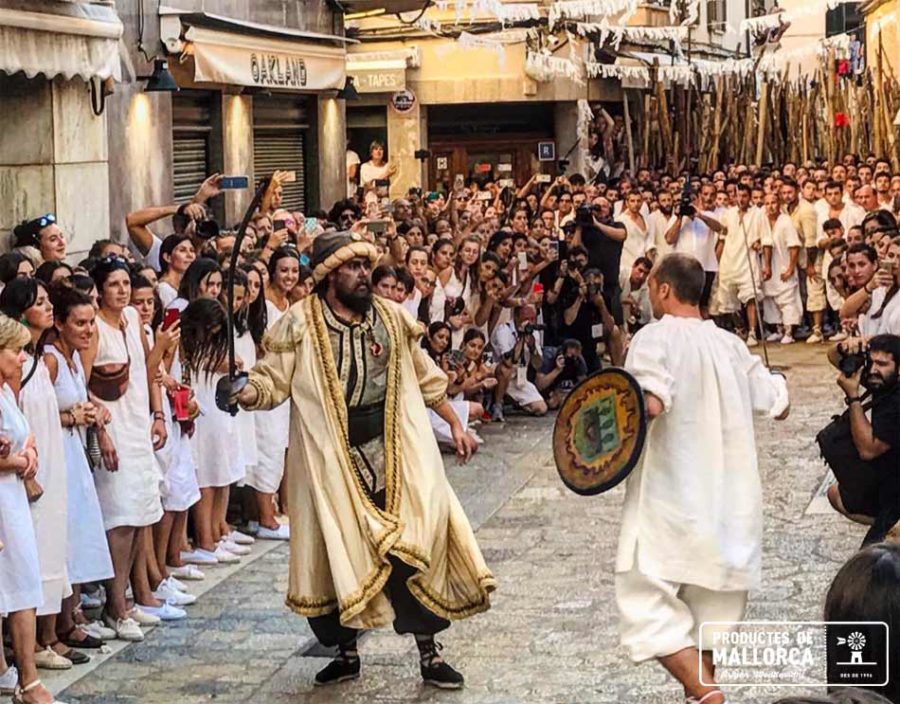 Festival of Moors and Christians
Pollensa nowadays
The bay of Pollensa and its port are currently magnificent places to spend holidays: magnificent villas and hotels, quality restaurants and a quiet and select public. This tranquility changes with the celebration of the Festival of Moors and Christians.
A bit of History
But in the 16th century things were very different, as the Ottoman Empire was at its peak and its ships were constantly attacking coastal populations all over the Mediterranean. And Mallorca did not escape from these pleasant visits.
We are all familiar with the name of Barbarossa, who was a Turkish corsair who dominated and terrorized all the Mediterranean coasts. The Turks considered him a hero and gave him the rank of admiral. In 1546, at the death of Jeireddín Barbarroja, the corsair Dragut (or Turgut) also took command of these activities in the Mediterranean. He also attained the status of admiral (Reis in Turkish) and today has a commemorative statue in Istanbul.
Dragut's attack
On May 25, 1550 Dragut attacked Cullera (Valencia) obtaining the victory and a good booty. Days later he went to Mallorca to repeat his misdeeds, and between the 30th and 31st of May he attacked Pollensa. But the Mallorcans, led by Joan Mas, defended bravely and after hours of fighting could repel the attack.
Festival of Moors and Christians
This victory is celebrated annually every 2nd August (day of the Mare de Deu dels Angels, patrona de Pollensa) with the "Festival of Moors and Christians", a spectacular simulated battle.
Do you like History, or would you simply like to live a unique experience?
Then you can take part in the defending side with a simple white tunic… although the truth is that many prefer to be one of the corsairs, in addition to their clothes are more colorful and exotic, perhaps it is more fun to be one of "the bad guys"…
But if you're a pirate, you know that in the end… you'll be defeated!
To prevent attacks from the sea, a series of defensive towers were installed along the coast of Mallorca. From these towers the ships could be seen from a sufficient distance to warn the population. The link below takes you to an interesting post on the subject: Películas de piratas
The typical footwear worn by all the participants, both Moorish and Christian representatives, are the espardenyes. We made a short documentary in which the last artisan of Mallorca shows us how he makes this footwear so suitable for Mallorca's summer climate.