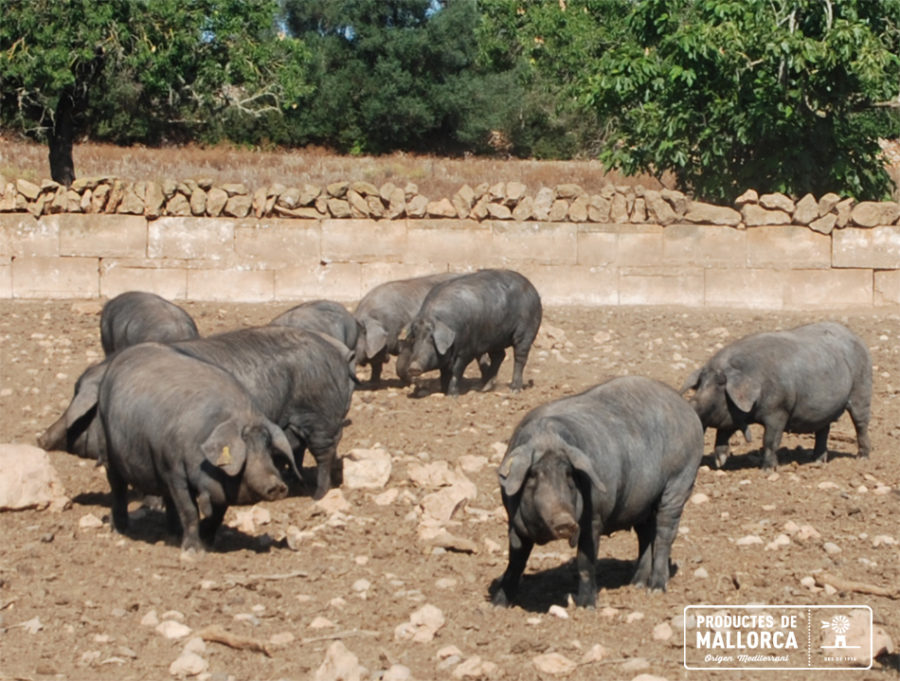 Dying of success in Mallorca
The phrase "Dying of success in Mallorca" may seem strange. Sometimes the promotion of a product is so successful that it is counterproductive.
Dying of success in Mallorca, the Mallorcan Porc Negre
The Mallorcan Porc Negre (black porc), the autochthonous pig of Mallorca, was formerly the only one with which sobrasada was made in Mallorca. Though the breed was decreasing in number of animals until the early eighties of last century, thanks to an increase in demand, began its recovery. The Specific Designation of Sobrasada de Mallorca was created, which foresees Sobrasada de Mallorca de Porc Negre as a variety. Its Regulatory Council established regulations to improve marketing and to improve the breed.
The promotion has gone so far, that the calculations of the breeders of Porc Negre have fallen short. It is no longer only dedicated to making sobrassada (which is consumed throughout Europe), but also to supplying the restaurants that offer it as a delicacy in their menu, hams are made, and their fresh meat is exported to Japan.
Current Moment, 2019
This year 2019 is proving difficult to find real Sobrasada de Mallorca de Porc Negre, and producers already have problems supplying their lifelong customers.
Anyone would think that a business opportunity opens up (breed Mallorcan Porc Negre) but ask any of the breeders and they will tell you that it is not profitable to do just that. The farm needs an integral management, where the yield of the field is exploited in a crossed way, cultivating cereal, leguminous, pastures, orchard, and fruit together with diverse types of cattle and birds, besides the indispensable subsidies.
Let's see what happens next year, will breeders react to the spectacular growth in demand, will we continue to find our popular Porc Negre sobrassada, will it become a luxury product?
The Porc Negre is a very popular animal among the Mallorcan people and its meat is highly appreciated, as is the Sobrassada de Porc Negre. One of the reasons for this success is that it is very healthy. Know something about this excellence, visiting the post that follows in the link: Porc Negre and healthy diet