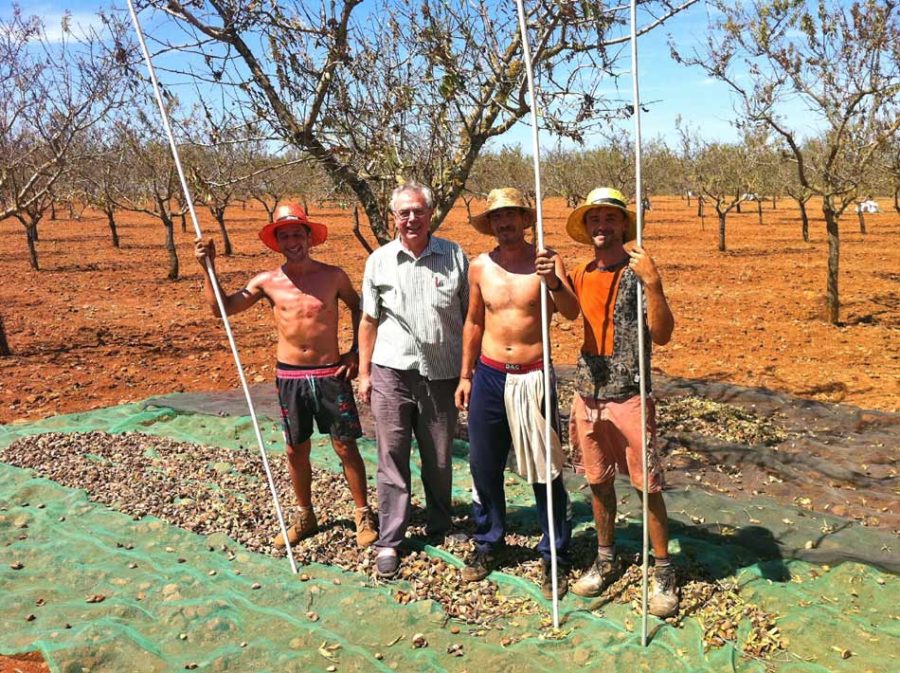 "Dignitat i Feina" – that's how it all started
"Dignitat i Feina" – that's how it all started for this local association founded by Father Tomeu
A challenge for Fr. Tomeu
Father Tomeu celebrates the service in the Church of Cala Millor. One day three people came to ask for help saying that they had nothing to eat and nobody gave them work. Father Tomeu opened his fridge and offered them what he had. The next day they came back with the same request, but the fridge was empty. Father Tomeu thought that something had to be done to help in a definitive way, giving the opportunity to earn a living to these people in situation of basic needs.
Tomeu knew the reality of the Mallorcan countryside, unattended, with trees not taken care of due to the low price at which their fruits are paid. These estates are sometimes owned by people who have inherited them from their ancestors, but have not continued their work.
That's how it all started – Idea and plan his project
He planned to convince some of his parishioners to give up the almond and carob farms that were not being exploited (the low yield and low prices make it unprofitable in many cases) so that these people could take care of the trees on these farms and have an income from the sale of the harvest. He got a hundred farms in a few years. That was the first success.

Creation of the association Dignitat i Feina
To give entity and to be able to carry out the plan, it creates an association to which it calls Dignitat i Feina. The meaning of the name connects with the basic idea that generated it. So the friars needed to give work and dignity to those who needed it. The association sells the fruit of the harvest, paying these people with the fruit of their labor.
Subsequently, it will give greater added value to the product, thanks to an old family recipe, elaborating its already famous toasted almond nougat, produced with the best almond, selected from the one that they themselves harvest.
An example of solidarity and ingenuity that inspires.
The truth is that this whole project has been based from the beginning on a product of our land, which is internationally famous, the Mallorcan almond. Follow the link to find out more about this Mallorcan product: Almond from Mallorca