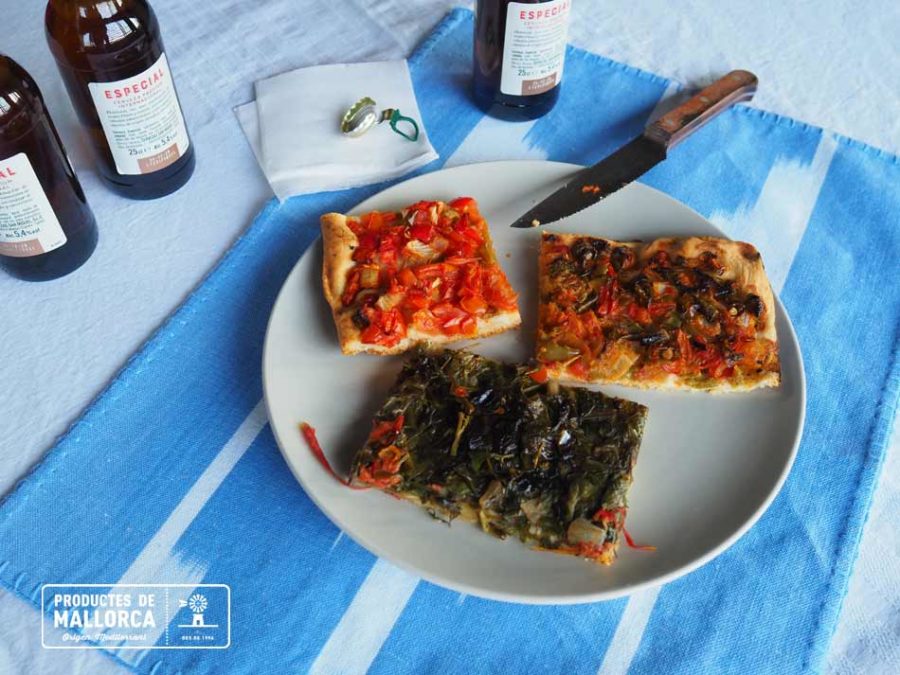 The coca mallorquina, like other foods, acquires its raison d'être when it is surrounded by diners. People who, for many reasons, get together to taste, share and enjoy.
Mediterranean environment
The space around the Mediterranean, be it Greece, Italy, Spain… is well known for many aspects, and although each country is a world, they share a lot: cultural origins, a certain vision of the world, strong family ties, and above all a clear passion for life and enjoyment. A first approach to those countries, a simple trip, is enough to find food and even drinks that seem to share common roots, and sometimes more than just ingredients.
Family reunions
One of the things most enjoyed by Spaniards, and especially Mediterraneans, is meeting family, friends and acquaintances, to chat, make jokes, sometimes debate…
The summer is ideal for these meetings, good weather, a little terrace … and, what is sure to not miss is, food and drink, variety and quantity.
Local formula – the coca mallorquina
And here in Mallorca, what is a fundamental element in any event of this style? Yes, the famous Mallorcan cocas.
Easy to make, with natural ingredients, affordable, healthy, light and above all… very tasty.
Originally (in the villages it is still made like this) with the dough that was left over from making bread, and some vegetables from the time that was always at hand, a coca was prepared.
You can choose one of the three most traditional: Coca de trampó, coca de pimientos rojos or coca de verduras… and if you are more imaginative, invent some new recipe yourself.
What is clear is that, along with a soft drink, a beer, or a glass of wine, you will enjoy the day!
If you dare to cook, following the link you will find the recipe for the peppers "coca": Mallorcan peppers «coca»