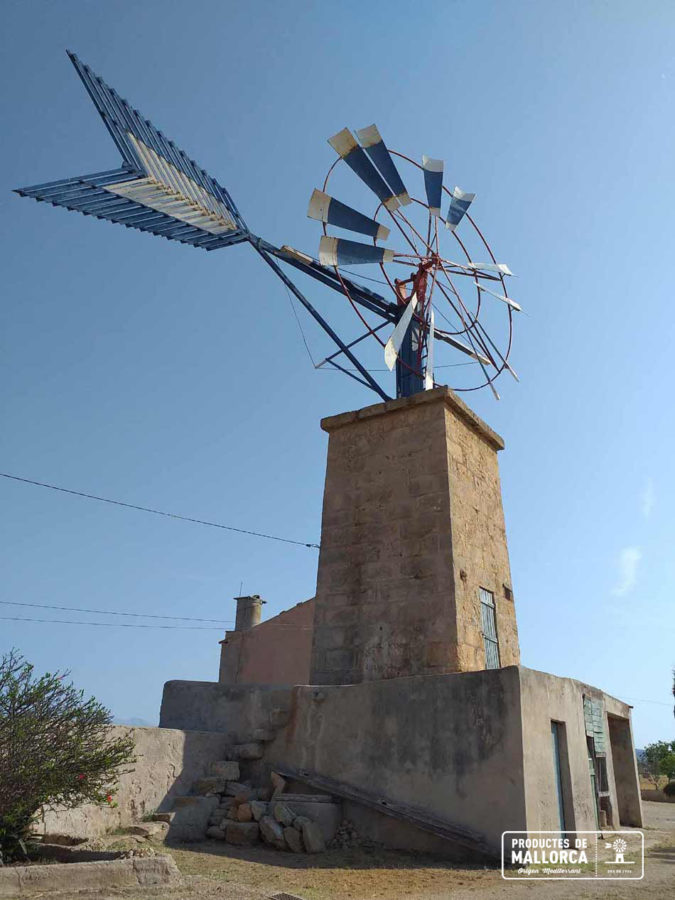 Origin of the mills of Mallorca
The origin of the mills of Mallorca. The first mills you will see when you arrive by plane to Mallorca are those of the Plà de Sant Jordi. They make a nice picture, but … Do you know their origin?
Did you know that there is a relationship between those mills and the famous Palo de Mallorca?
Origin of the mills of Mallorca, in the Plà de Sant Jordi
El Plà de Sant Jordi is located next to Palma airport and a few kilometers from the old wall that surrounded the city. It was always a humid, swampy, brackish water area, where mosquitoes and bad smells abounded. It was a breeding ground for the mosquito called anopheles, which spread malaria.
In the mid-17th century, the Countess of Chinchón, Viceroy of Lima fell ill with fevers. A Jesuit supplied her with dust from the bark of the Quina plant (Cinchona Officinalis), which was used by the Indians and cured it. She brought some branches to Europe and there it was proven that the remedy was effective.
Powders from the bark of the cinchona were supplied with sugar and preserved in alcohol. Years later they ended up constituting a magnificent aperitif, which in Mallorca was called "Palo", due to its origin, as it came from the bark of Palo de Quina, originally from the Amazon.
When in the late eighteenth century was discovered the connection between Tertian fevers (intermittent), which was as they called the most obvious effects of malaria, and the flooded land to be the focus of the disease. It was decided to dry the area with the help of windmills and canals that diverted the water to the torrent. The mills would then be used to draw water and irrigate the productive farmland that had been left after drying.
The connection between the mills and the Palo
El Palo is a traditional drink from Mallorca that is obtained by maceration and /or infusion of the quinine bark and gentian roots with sugar, caramelized sucrose and ethyl alcohol. The formula has been adapting to the needs of use, having less quina and Gentian extract and more sugar and alcohol by becoming an indispensable component of the Mallorcan appetizer.
It has a sweet taste, accompanied by the burning of alcohol that is diluted between the flavors of plant extracts and caramelized sugar.
In order to protect the geographical name of Palo de Mallorca, in 1993 the Regulation of the Geographical Designation was adopted, which certifies that the drink is produced on the island.