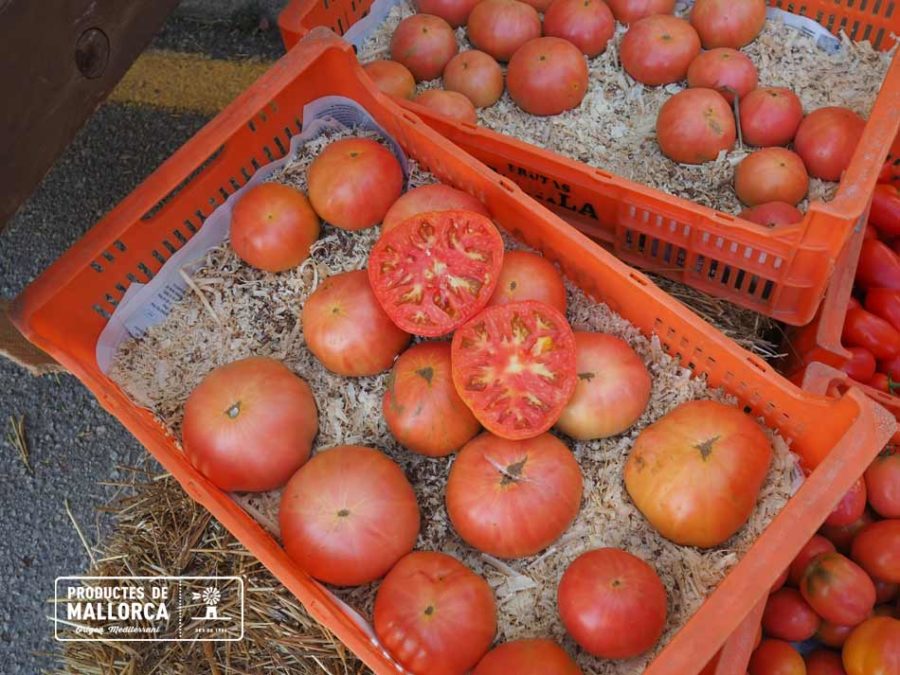 Old varieties and local gastronomy
Various local entities and groups are recovering old varieties of vegetables. We consider that these varieties have a key importance in the local gastronomy. These varieties are responsible for the traditional aromas and textures. They are the ones that make each gastronomy have its particularities, far from the standardization imposed by big industry and global commerce.
The Tap de Cortí variety of pepper is an autochthonous variety of Mallorcan pepper. It is used to produce the sweet paprika, which is responsible for the colour and part of the flavour of Mallorcan sobrasada. This paprika has become so popular in recent years thanks to the recovery project carried out by the Slow Food Balearic Islands Convivium, and the support of Especias Crespí and small producers.
Old varieties and support organizations
In Porreres (a village with a strong agricultural tradition on the island of Mallorca) there is an entity dedicated to this work that is recovering old varieties from Mallorca. This is the Associació de Varietats Locals, formed by farmers, sympathisers and volunteers. This association organises workshops, visits to experimental farms, awareness days and courses to support the work of the farmers and to promote the consumption of these varieties. They also participate in the Porreres organic market, which is the annual market with the largest number of exhibitors, consumers and the curious. This association publishes a catalogue of local varieties, available to the public through its website.
In addition, the local government has also created an informative and descriptive platform to promote local varieties and give visibility to various entities involved.
The work of the peasants
This summer I met Miquel, an organic farmer from Son Macià (near Manacor) who is helping to recover a variety of tomato from Mallorca, the tomàtiga de canyisset. This variety of tomato, less acidic and somewhat sweeter, was formerly kept to be able to eat tasty salads in winter. A delight for the palate. It is necessary to keep it with affection, avoiding blows and humidities, so that it arrives at the winter in good conditions.
When winter arrives and you feel like a good salad with all the flavor of the local vegetable garden, look in an organic market or go to a reliable farmer.
Organic markets:
Tuesday and Saturday mornings in the Plaza de los patines in Palma
Sunday morning in the main square of Santa María del Camí
The most representative nut of the island of Mallorca is perhaps the Mallorcan almond, with more than 73 different breeds, which the farmers have preserved and cared for carefully for generations. In the following post we explain the traditional cultivation of the Mallorcan almond: Almond from Mallorca