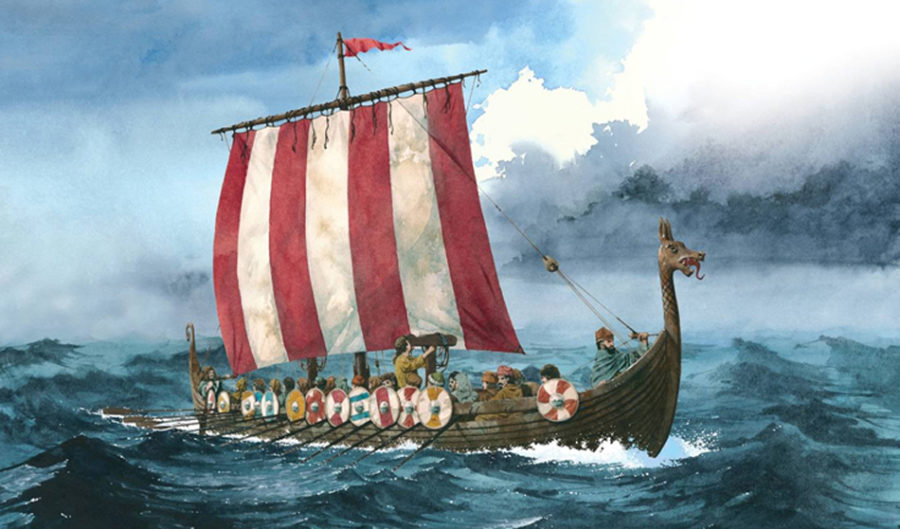 When we talk about Vikings we always relate it to the north of Europe, but it is hardly thought that there have been Vikings in Mallorca. I remember that when I was a child, and if with my brother we did something that went beyond a simple childish mischief, my mother would scold us saying: "What have you done now? You're such Vikings!"
The Vikings, great warriors
The Vikings came from Scandinavia and earned their fame as hardliners and brutes to pulse, as between the eighth and twelfth centuries assaulted many cities throughout Europe. Paris, Santiago de Compostela, Lisbon, Seville, Cadiz, Pisa… But what few know is that they also attacked Mallorca and did not forget to visit Ibiza, Formentera and Menorca.
Expedition of the year 859
It was 859 and Björn Ragnarsson (nicknamed "Björn iron arm") and his brother Hastein decided to organize a big expedition. They assembled a fleet of 62 ships and left Sweden and Denmark for southern Europe. They crossed the Strait of Gibraltar and once in the Mediterranean they terrorized the coasts and populations of what is now Spain, France and Italy and also North Africa.
Pisa, Sicily, Mallorca and the Balearic Islands in general were some of their many objectives and where they obtained great boots. This expedition lasted until 862, when they decided to return to Scandinavia. Despite the successes, only about 20 ships returned.
Vikings expedition of 1108
Many years later, in 1108, another fleet of 60 ships and some 6000 Vikings left Bergen in Norway. The fleet was commanded by Sigurd I (nicknamed "The Crusader"). Its final destination was Jerusalem, as its main idea was to fight the Muslims there.
On the way he already had skirmishes against the Muslims in Portugal and when he reached the Balearic Islands in 1109, he also attacked our coasts. With greater intensity in Menorca, Ibiza and Formentera, as these islands were plagued by Saracen pirates.
Vikings in Mallorca, their legacy in the Balearic Islands
There aren't many records about it, but I'm sure that somehow the Vikings left a trace of their passage through here… Sometimes when in the area of Campos / Llucmajor I find a native Mallorcan, already older, with blue eyes and blond hair, I ask myself… Will he perhaps be the heir of one of these first Scandinavian visitors to Mallorca?  Vikings in Mallorca
For those who want to know more: "Vikings a Menorca. Les ràtzies dels "Homes del Nord" a les Balears". Book of Ferrán Lagarda Mata