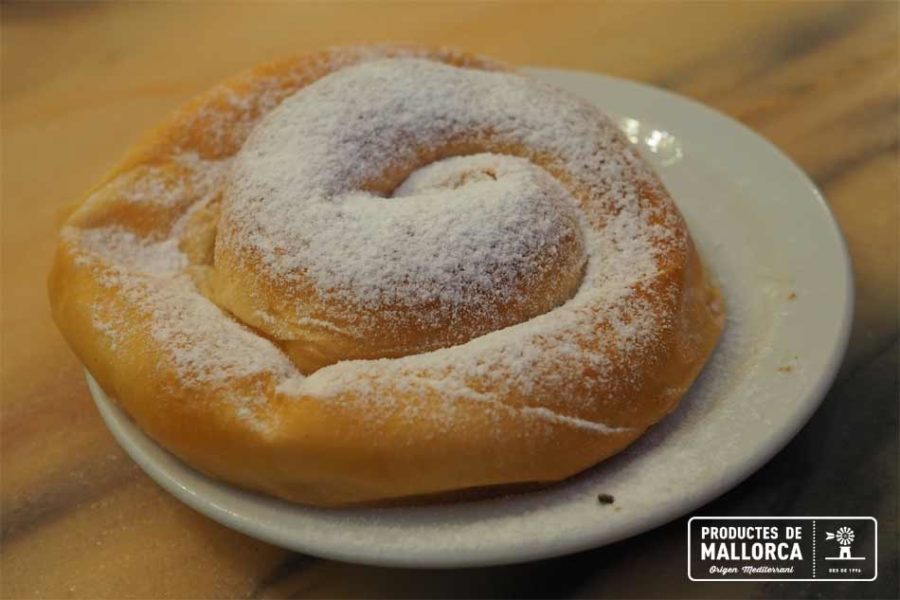 Origin of ensaimada de Mallorca
The origin of the ensaimada of Mallorca has been for some historians an interesting reason for study. A comparative study of historically neighboring gastronomies. The origin of the ensaimada of Mallorca, of the current ensaimada, is the result of the fusion of cultures: Muslim, Hebrew and Christian.
A sweet called bulema – Muslim culture
The ensaimada comes from the evolution of an Arab sweet known as "bulema", which means "rose", and probably received that name for its appearance. It had the same shape as our ensaimada, but with different ingredients such as sheep's milk butter, egg and olive oil.
Vegetable stuffed dough – Hebrew culture
The traditional Sephardi cuisine was taken from the Arabs, keeping the name, but transforming the recipe completely, using as filling, for example, potato paste, chard, spinach, eggplant, etc.
Ensaimada de Mallorca – Christian culture
The evolution of the recipe in Christian hands led to the use of lard instead of sheep's milk butter, and does not use oil. Ensaimada term comes from the word "saim", which in both Arabic and Mallorcan means pork lard.
The ingredients of the ensaimada mallorquina are: strong flour, yeast, lard, sugar, water and powdered sugar.
Nowadays some recipes of ensaimada de Mallorca include eggs. However, at my aunt's house, which was a great cook and confectioner, and at her Petra house, all their lives they made her without an egg and had never heard of it before when I mentioned it. It seems that even in the ensaimada recipe there is disagreement about basic ingredients. I suppose that's what it has that its origin has so many ramifications, and that is that the influences of one culture and another subsist. Every master has his own way.
If you want to know more about the world of ensaimada, follow the link: The other ensaimadas