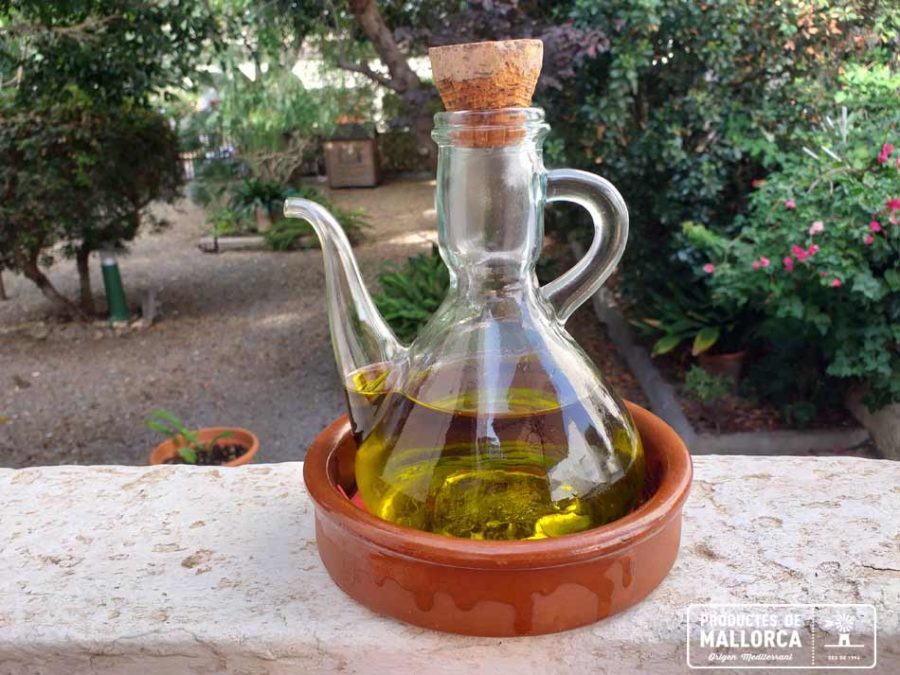 The olive oil of our grandparents
The olive oil of our grandparents – memories of my childhood
I remember when I was a kid, how I liked a "pa amb oli" with the strong-flavored olive oil from my grandfather's house. A tasty taste, fruity, but so strong that it "scratched your throat inside". It had a very characteristic taste without which the "pa amb oli" seemed to me "decaffeinated". This oil cannot be found in shops nowadays, because it is forbidden to sell it as an edible oil due to its high degree of acidity. Extra virgin olive oil currently has a degree of acidity of around 0.1°, while my grandfather's oil would have at least 2° of acidity.
Olive grove cultivation in Majorca in past centuries
The olives in the mountain area (which was the area where there were the most olive trees in Mallorca) were harvested ripe, by hand and from the ground, by day labourers who came up from other towns on the island and were paid in most cases with a quantity of oil. This made collection simpler and cheaper.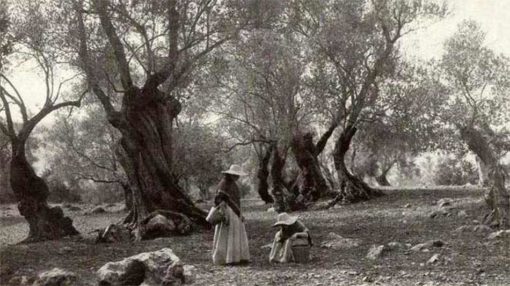 The olive oil of our grandparents, what did it have to give such a peculiar taste?
When the ripe olive falls to the ground, and is in a humid environment, it begins to ferment. Apart from being attacked by bacteria and insects of all kinds. When pressing olives in a fermented state, the result is a fruity oil (because it is a ripe olive) with a high degree of acidity and what is now called a high degree of imperfections.
Olive oil in our days
Yes, yes, our palates are fine tuned. Nowadays the olive is picked in green, from the tree, and the olive with defects, chopped, etc, is discarded to obtain an oil of low or very low acidity, that combines with a fruity point and a very low level of imperfections, looking for an extraordinary level of organoleptic enjoyment, that I really appreciate.
Sometimes I remember that taste of yesteryear with longing, … but only sometimes.
The following will take you to an article about our indispensable and ever present pa amb oli, prepared with our extra virgin olive oil: Pa amb oli