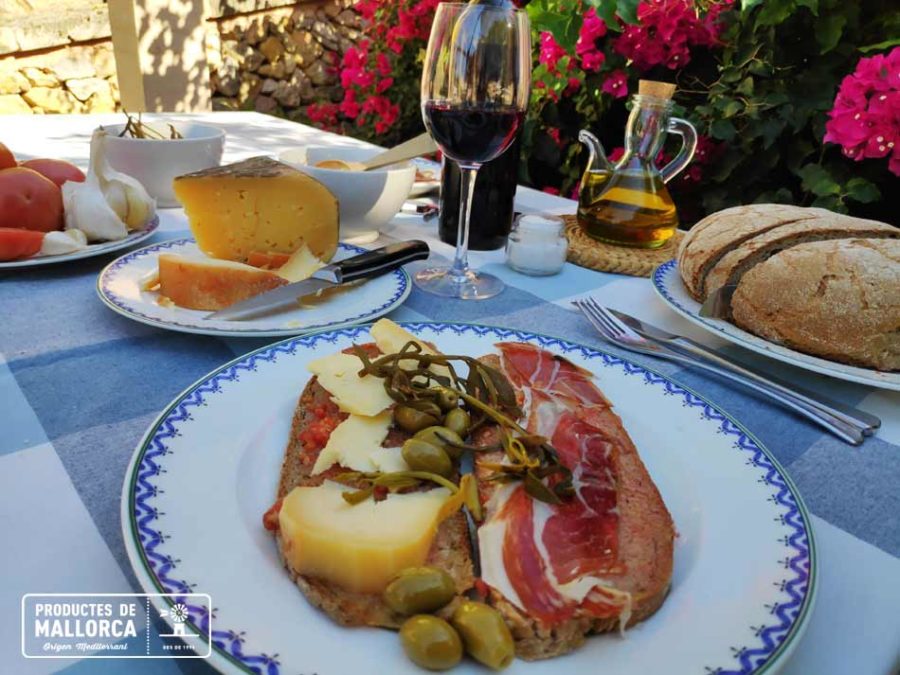 Pa amb oli, the most versatile meal on the Mallorcan table
My grandmother was an excellent cook, and surely most of the women of her time were. Especially because they were fully dedicated to their home and because it was also a matter of family savings. It was not possible to go to the restaurant so often, nor were so many things already prepared offered in the supermarket.
Nowadays we all have to work long hours, both men and women, and at night, when we get home, the least we want is to start cooking.
But of course, after a long day, there is hunger…
For these cases, we Mallorcans have an excellent solution: easy, fast, economical and above all very tasty.
And what's that about?
Well, from our esteemed Pa amb Oli, which literally means bread and oil.
A Pa amb Oli solves any light lunch or dinner without much complication, you just have to make sure you choose the best quality ingredients and the result is guaranteed.
It is a magnificent combination of Mallorcan country bread, extra virgin olive oil, ramallet tomatoes and salt, as well as cheese, ham and any quality sausage you like. The ramallet tomato is a dry crop tomato, very tasty, and when rubbed on the bread spreads all its pulp.
Enriching the pa amb oli
Some good Mallorcan olives, trencadas or pansidas, and a bit of fonoll marí will combine with it perfectly. And in time of figs, do not hesitate to add them, because they give it a sweet touch that enriches it in an extraordinary way.
But as it is always said that a picture is worth a thousand words, here below we put a small explanatory video. Just looking at it… I'm already looking forward to a good Pa amb Oli! self explaining video
¡Bon profit! or Bon Appétit!
A very typical summer dish, and one of my favourites, is tumbet. The link below takes you to a post about this dish, with a recipe: El tumbet – summer dish