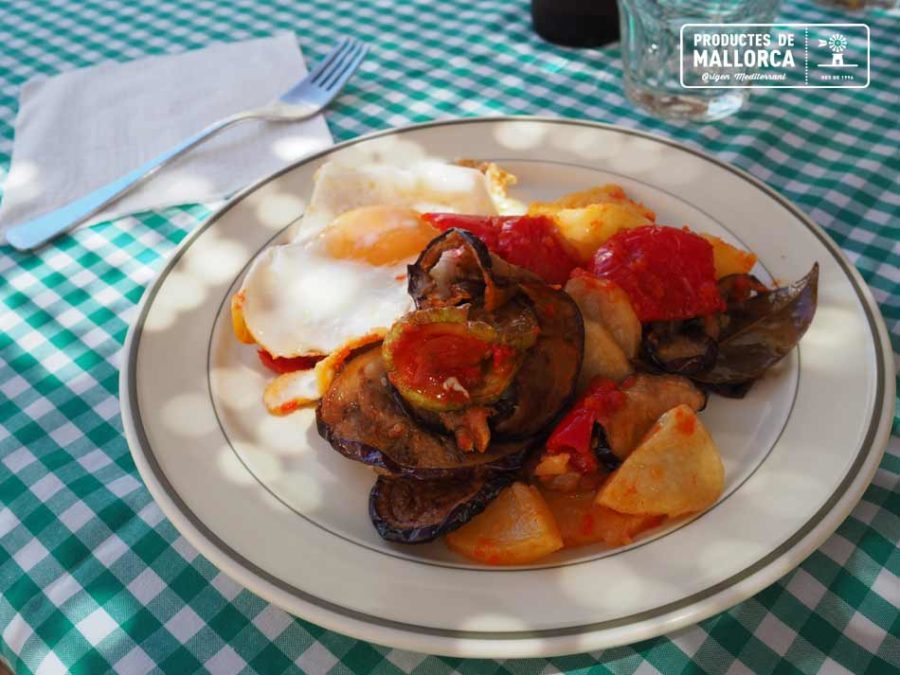 The tumbet – summer meal par excellence in Mallorca, is made with vegetables such as eggplant, potato, pepper and tomato. The Mallorcans combine it with any food: meat, fish, eggs, and even on its own. Following the wise advice of our mothers and grandmothers, the tumbet is prepared only in summer, when the ingredients are at their best.
The tumbet – summer meal, our recipe
Ingredients for 6 persons
6 potatoes
3 aubergines
three courgettes
3 red peppers
4 garlic cloves
tomato sauce
1 laurel leaf in each aubergine frying
Salt
Preparation
Peel the potatoes and cut into slices. Put it in salted water
Cut the aubergines into slices and put it into salted water.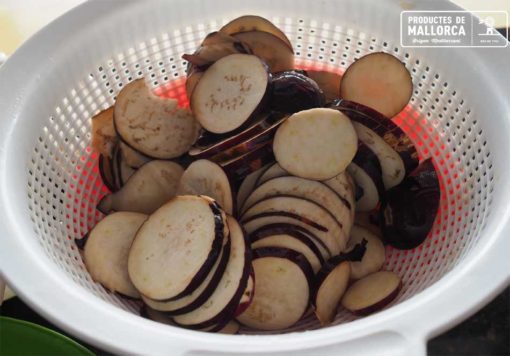 Do the same with the courgettes.
Then cut the red peppers into pieces.
Fry the potatoes (with the garlic cloves), aubergines (with bay leaf), courgettes and peppers, each separately. Place all the slices in layers in a casserole or similar.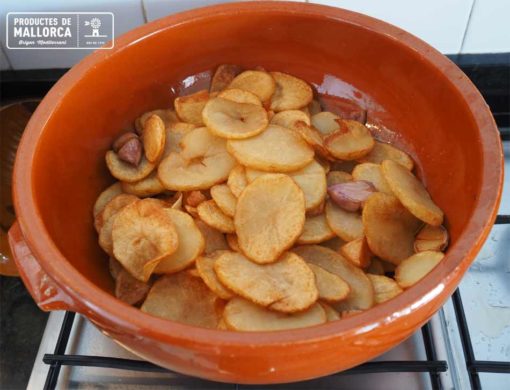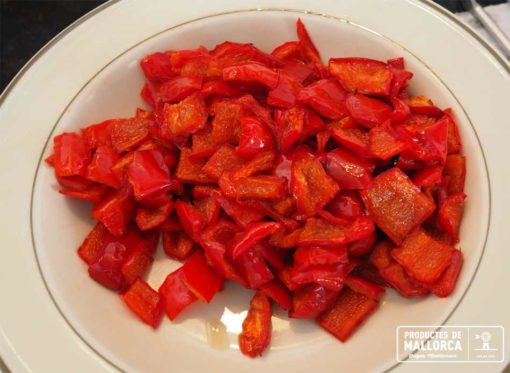 Cover the total frying with tomato sauce that you will have to do separately, as I write below.
TOMATO SAUCE
Ingredients
Ripe tomatoes, preferably pear shaped type.
"Sofrito" spring onions or an onion.
1 Italian pepper (locally known as white pepper).
Garlic cloves
Basil, marjoram and oregano, even dried.
Salt, black pepper and a little sugar.
Preparation
Make a sofrito of garlic, the chopped Italian pepper and the chopped onion or spring onions. Once the onion is transparent, add a teaspoon of salt so that it releases the water it contains.
After the sofrito is made, add the tomato cut into pieces, stirring it so that it is cooked. While the tomato is being made, add a teaspoon of each herb
you have and a little grated black pepper. When the tomato has been crushed, add a teaspoon of sugar to remove the acidity of the tomato. Taste and add salt, if necessary.
Once the sauce has been made, it must be passed through the pas-purés.
We have edited a video of another recipe for tumbet. We hope you like it:
Another typical summer recipe, although more so at the end of the summer, when the storms arrive, is the Mallorcan summer soup. Follow the link if you want to taste them:  Summer Mallorcan «sopas»